​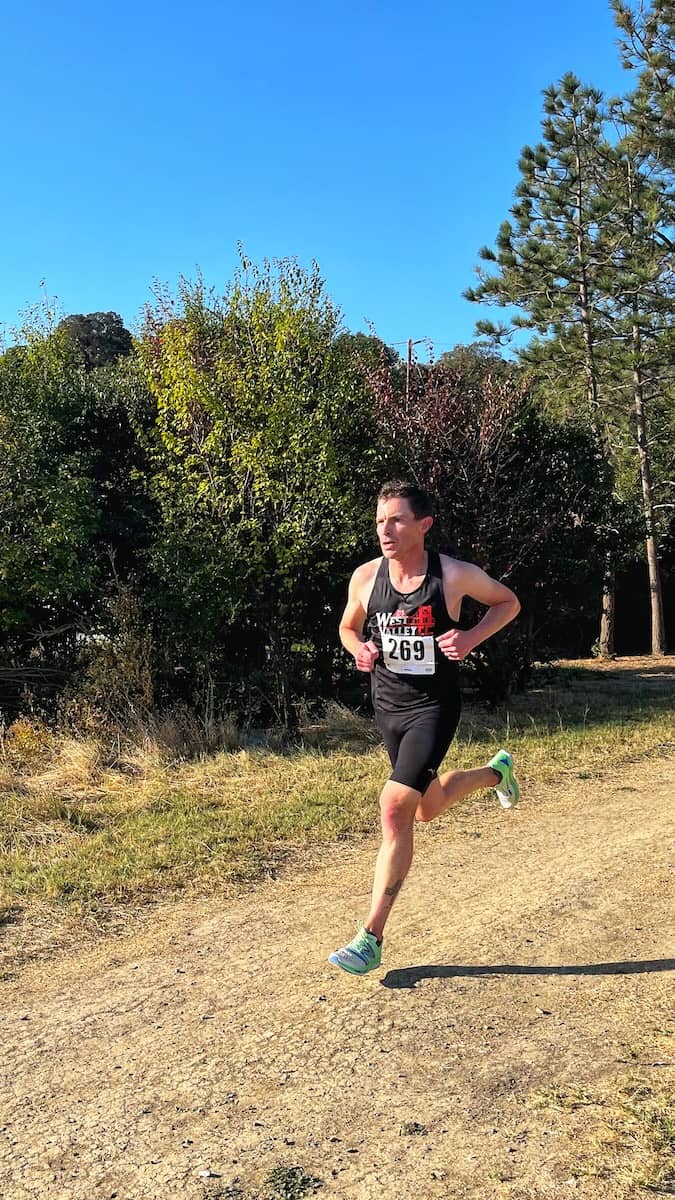 Good morning! I'm excited to share the latest (and last, for now) installment of the Coach to Coach series of the podcast with Megan Young, Performance Coach with the Seattle Sounders professional soccer club. Megan is a rockstar with 15 years of experience working in collegiate athletics, and men's and women's professional soccer. She's the 2023 National Strength and Conditioning Association Professional Coach of the Year and a voracious learner with numerous degrees and certifications on her resume. This was the first time I've ever spoken to Megan and it felt like catching up with an old friend. Megan has an incredible story and mission. In addition to her coaching successes, she was a collegiate thrower at UNC-Wilmington, she's survived acute myeloid leukemia, and, as she wrote to me in some of our initial correspondence, her purpose in life is "building community and impacting others through education of a high performance lifestyle." We covered a lot of ground in this conversation, including where her insatiable appetite for learning comes from, the importance of establishing effective communication strategies with athletes and colleagues, and what she means by living a high-performance lifestyle. Megan told me who and what opened her eyes toward coaching as a career path, what that path has looked like for her over the past 15 years, and why she believes coaches need coaches. She also talked about the importance of care and connection in the role of a coach, understanding the difference between passion and purpose, her personal goal to impact 100 million lives through her work, and a lot more. You can find this one in all the usual places (just subscribe to "the morning shakeout podcast" on Apple Podcasts, Spotify, or whatever app you usually listen on), or at this handy link. (Also, Megan, who says she is "not a runner," is in Week 2 of a 12-week return to run program. Show her some support, provide some encouragement, and help keep her accountable by giving her a follow on Instagram @coachmegastrong.)
In other news, I'm heading to New York City on Thursday and I've got a few things worth checking out if you're going to be in town for the marathon this weekend. On Friday, I'll be helping to lead a shakeout run at 8 AM from Fleet Feet at 10 Columbus Circle with my partners from New Balance. There will be a few special guests on hand, as well as demo shoes that you can try out. You can RSVP for that event here. On Friday afternoon at 3, I'll be part of a panel alongside New Balance athletes Dani Jones, Andy Butchart, and Elle Purrier St. Pierre, talking about our respective journeys in running. That one also takes place at the Columbus Circle Fleet Feet location and you can reserve your free ticket for the event here. Finally, on Saturday morning at 10 I'll be helping to lead a shakeout along the West Side Highway with New Balance, Believe in the Run, and a few recognizable figures. We'll roll from LAVAN Midtown, 641 W 42nd St., and you can RSVP for that one at this link. If you think you'll be able to make it to any of these events, please reply to this email and let me know!
Quick Splits
— My friend Brendan Leonard (who you should listen to back on Episode 211 of the podcast if you haven't already) recently asked 16 writers, including yours truly, about how running affects their work. It's an honor to be included but also a lot of fun as a reader to learn about the role running plays in the processes of others who string words together on the regular. I really resonated with what Doug Mayer and Peter Bromka both had to say about forgetting those brilliant ideas you came up with in the middle of a run. "I immediately pull out my phone and dictate it to myself," Mayer writes, "because my brain is a f*cking sieve, and more than once this has happened: 'Wow, look at the sun coming over that ridge.' Followed by, 'F*CK ME WHAT WAS THAT GREAT IDEA I JUST HAD?'"
— In last week's issue I shared an interview with new Northern Arizona Elite coach Jack Mullaney and this week it feels appropriate to point you toward this recent profile of his old boss and mentor, Rob Conner, who has been at the helm of the University of Portland's men's track and field and cross country teams for the past 34 years. I don't know Connor personally, but his team's successes (several conference titles, top-10 team finishes at nationals, and dozens of All-Americans) speak for themselves. Beyond that, however, the care he has for his athletes beyond the race course (and after graduation) is what really sets him apart as one of the best collegiate coaches in the country. "He's someone who's super invested in everything everyone does," says redshirt junior Matt Strangio. "He not only encourages other things [besides running] but is interested in them and we really appreciate that."
— A big thank you to my partners at Tracksmith for supporting my work this month (and throughout 2023). My go-to shorts this time of year—heck, year-round, really—are the Allston Half Tights, which is what I'm wearing in the photo at the top of this week's issue. I love them for racing because they're just the right amount of compression and don't ride up my legs when I'm running fast. They also have three pockets for gels, keys, or whatever else you might need to stash in them. I love them this time of year in particular because they give me a little more coverage and keep my hamstrings warm on cold mornings. I've got both the lined and unlined version and you really can't go wrong either way. If you buy the Allston Half Tights, or anything on Tracksmith.com for that matter, and you're doing so for the first time, use the code MarioNEW to save $15 on your order of $75 or more. If you're already a Tracksmith customer, use the code MarioGIVE and you can get free shipping on your next order (and 5% of your purchase will go to support the Friendly House in Worcester, Massachusetts, an organization that is near and dear to me).
— Best podcast I've listened to of late? Conan O'Brien talking to Dave Grohl, Krist Novoselic, and producer Steve Albini about the making of Nirvana's "In Utero" on the 30th anniversary of the album's release. (Nope, this didn't make me feel old, not AT ALL.) This conversation flew by and provided some incredible behind-the-scenes perspective of what the process of recording and releasing that album looked like for everyone involved, including Albini's approach to producing it, as well as what it was like to be in the band at the peak of its existence. The guys also get pretty personal, and Grohl in particular shares a story about his daughter asking him about his time in Nirvana, and what Kurt Cobain was like, and the whole thing is just gold.
+ On that note, here are my favorite versions of Pennyroyal Tea, Dumb, and All Apologies off that album from the venerable 1993 Live On MTV Unplugged set in New York.
— This beautiful short film about climber Malik Martin isn't about running but the main themes of exploration, commitment, challenging yourself, camaraderie, connection, and respect, transcend disciplines and show what's possible when someone is given an opportunity to get outside and connect with other people around a shared passion. It got me thinking about how I can do a better job in my own community of introducing running and the trails to more people who otherwise wouldn't get the chance to experience these things and all the myriad benefits they provide (see list above).
— As he usually does, Alex Hutchinson had a great take on what his editor calls the "post-Kipchoge era," looking at why marathoners are getting faster, and speculating on what might come next. Hutchinson shows that the recent progression of world-record times on both the men's and women's sides isn't as crazy as it seems at first glance (I'd argue social media amplifies, if not exaggerates, the "craziness" of many feats these days), and says it's a matter of when, not if, 2 hours gets broken on the men's side in an official race. (And I'd say the same goes for 2:10 on the women's side at this point.) It's no argument that continually improving footwear technology has had a massive (and measurable) impact on faster finish times, but what I don't think gets talked about as much is the downstream effect of seeing someone do something that was previously thought to be impossible. Fast times beget even faster times at all levels of the sport. At the very top, however, it should be noted that the direct and tangential incentives for popping a fast marathon these days are higher than they've ever been, so money is also more of a motivating factor than it's ever been. (Which opens up a whole 'nuther conversation that we won't have here about the lengths some people will go to when money—and more—are on the line.)
— From the archives (Issue 103, 6 years ago this today): Looking for a competitive advantage? Carve out some time for yourself. "There is no silver bullet to solving the complex problems ushered in by the information age," Mike Erwin writes for the Harvard Business Review. "But there are some good places to start, and one of them is counterintuitive: solitude. Having the discipline to step back from the noise of the world is essential to staying focused."
— We are in the thick of marathon season right now and fueling and hydration are likely (or should be!) top of mind if you're planning to go the distance in the next couple of weeks. My partners at Precision Fuel and Hydration have a ton of awesome resources in their Knowledge Hub that can help you solve some of your problems and/or tie up any loose ends before race day. Here are a few that I've shared over and over again with my own athletes that have proven to be informative and helpful: How to stay hydrated during a marathon; 5 ways to avoid ruining your marathon the week before your race; 4 tips for mastering water stations at a marathon. They've also got a free fuel and hydration planner to help you better understand your carb, sodium, and fluid needs. You can also book a free 20-minute video call with a member of their team. These are GREAT resources from good people that will put you on the right path to solving any intake issues you might have. (And if you're interested in trying Precision Fuel & Hydration products for yourself, check out this link and save 15% off your first order.)
Training Tip: Set the standard(s)!
Runners love to talk about goal setting: the big scary outcome goals that are specific and measurable and out of our control but also the day-to-day process goals that are largely in our control and will set us up well to achieve our outcome goals. What many runners don't consider, however, are their performance standards, or a set of expectations that you commit to living up to day in and day out. This concept was introduced to me by Dr. Justin Ross and I've found it to be super helpful in a wide range of situations. In short, creating performance standards comes down to asking yourself: How am I going to show up? (On race day, during key workouts, when I'm tired, sick, etc.) How will I respond if I fall off pace or if things aren't going to plan? How will I talk to myself if I'm feeling anxious, unmotivated, and/or unconfident? Visualize these situations and put standards in place to help keep you on track when it's time to perform.
Workout of the Week: Hills and Twos
Getting ready to ramp up your training again after taking some downtime following your big race? This is a staple early season session for a number of top high school, collegiate, and professional programs that combines a set of short, hard hill repeats with a set of short, fast intervals. I've been doing some version of this workout since college, the Bowerman Track Club has their own take on it, and a couple of Georgetown runners even named their podcast after it. Here are the details.
---
---
The bottom line.
"Direction is much more important than location when it comes to progress."
—Tommy Rivers Puzey in this journal entry he shared on August 21
---
That's it for Issue 416. If you're digging the morning shakeout, please forward this email to someone who might also enjoy it and/or blast the web link out into your corner of the internet. (And if you're seeing this newsletter for the first time and want to receive it for yourself first thing every Tuesday morning, you can subscribe right here.)
Thanks for reading,
Mario
​Join our community on Patreon and help keep the morning shakeout sustainable! For as little as a buck a week, you'll gain access to occasional exclusive content and other perks that pop up from time to time.
---