​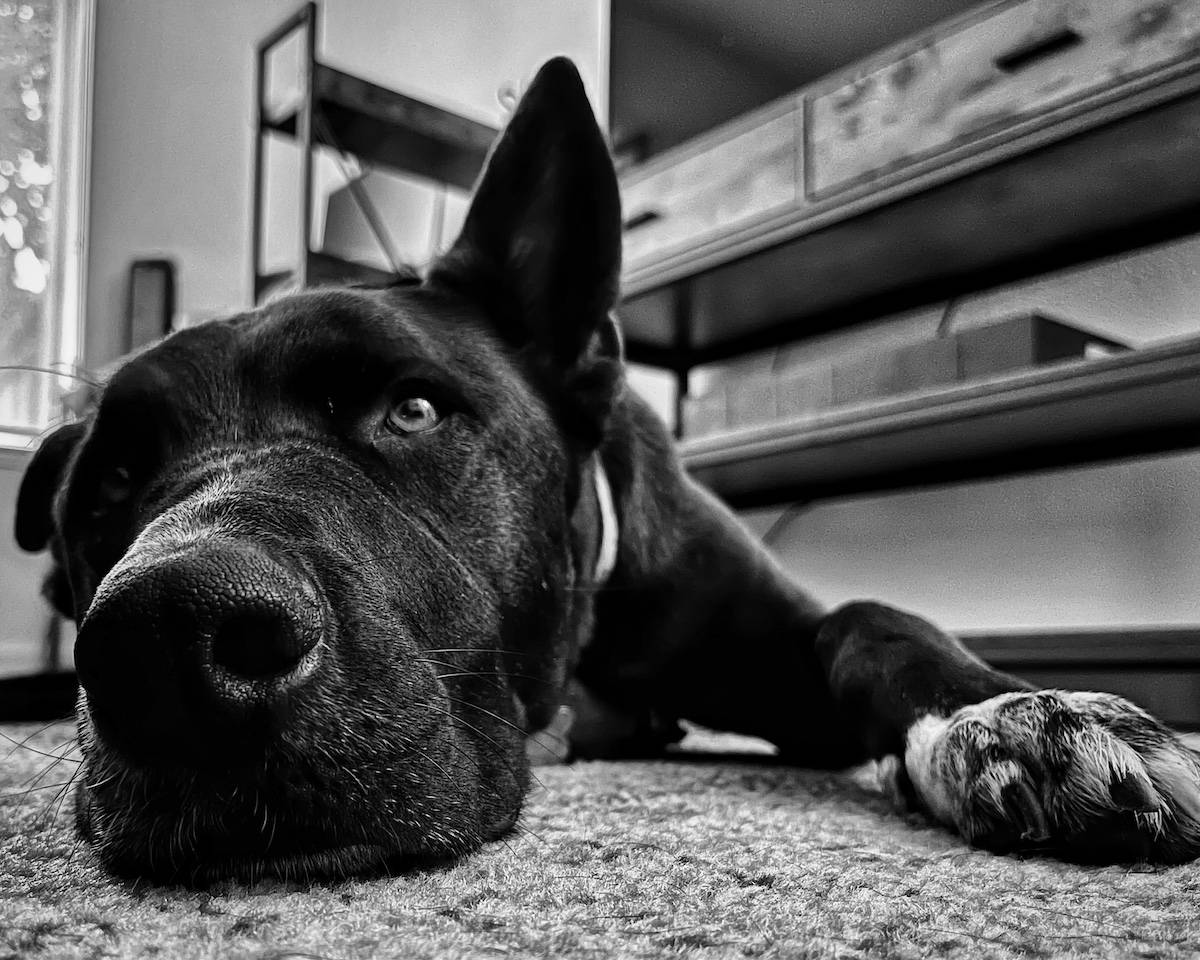 Good morning! I'm going to kick off this week's newsletter by telling you a little bit about my friend Randy Ashley. We were introduced via email 15 years ago by our mutual friend Mark Driscoll. At the time, Randy was coaching at ZAP Fitness in Blowing Rock, North Carolina, and Mark put us in touch because I was injured and couldn't run less than two months out from my first Boston Marathon. He thought Randy might be able to help me out. Long story short, Randy spent a lot of time on the phone with me, answered numerous questions via email, and generously set me up with a cross-training plan that got me to the start line in one piece. We hit it off in that initial conversation and he had my trust and respect right away. I was impressed not only with Randy's coaching knowledge and training expertise, but also the selflessness to help a stranger that was in a tough spot. We finally met in person a year later in Asheville, NC, we were groomsmen together in Mark's wedding in 2012, and have stayed in touch ever since. I've learned so much from Randy and he's been instrumental in my own development as a coach. He's served as a source for an article or two I've written over the years, we've bullshat about training over beers, and he's just as willing to answer my questions today as he was 15 years ago. (More on this in a bit.)
Randy is one of the most incredible, unassuming, and relatively unheralded coaches I know. He's worked with—and continues to work with—athletes of all ages and ability levels, from beginners to Olympic Trials qualifiers, and national champions. He spends most of his time these days as the head track and cross country coach at Christ School, a private boys institution in Asheville, where he's had 8 kids win 24 state championships along with 4 state team titles in the eight years he's been at the helm. Just a few weeks ago, one of his athletes, Rocky Hansen, became the 18th American high school boy—and first from North Carolina—to break 4 minutes in the mile. Beyond his charges' amazing athletic achievements, Randy teaches them the skills they need to be successful in the rest of their lives as well. His kids aren't just great racers, they're top-notch human beings too.
I last saw Randy a few months ago at the New Balance Indoor Grand Prix in Boston and we had a great time catching up about one another's lives, the state of the sport, and coaching, of course. The result of that conversation is this week's episode of the podcast, which focuses on coaching high school runners. It's an all-timer, but don't just take my word for it: After listening to the raw file, my right-hand man and co-host for the podcast's introduction, Chris Douglas, told me that he wants his own kids to be coached by Randy. John Summerford, who produces the podcast, texted me after editing it: "Yo, [Coach] Ashley and you got me fired up! Just signed up for the Philly twilight!" In this conversation, Randy and I talk a little about how he got into coaching before discussing all things related to working with high school athletes: keeping it fun, building and maintaining team culture, dealing with the pressures of social media, interacting with parents, generalization versus specialization, how he thinks about training, and a lot more. You can find it wherever you listen to the morning shakeout podcast or at this handy link.
+ Before we get into the rest of this week's issue, I've got a couple quick podcast programming notes to share: Two weeks from now I'll release the second installment of my quarterly conversation with Simon Freeman, editor of Like the Wind magazine. (You can listen to the first one here.) In the second week of June I'll release an old-school "Ask Mario Anything" episode, where I'll answer any questions you have for me about coaching, training, writing, podcasting, the professional side of the sport, or whatever other topics you might want my take on. (On that note, if you have a question for me, simply reply to this email and I'll add it to the queue. If yours makes it on to the show I'll send you a small token of my appreciation from the morning shakeout's annual partners.) Finally, after the AMA episode in June, the podcast is going on a planned two-month summer hiatus. It will return in mid-August and I'll release nine episodes between then and the end of the year.
Quick Splits
— I love reading Seth Godin's blog for its little snippets of wisdom like this one: "What becomes clear, though, is that good days are precious. When you're feeling even a little creative, don't wait. Write it down, roll tape, speak up. When you're feeling reasonably healthy, go for a walk." Reminds me of one of my favorite running quotes from John Ngugi, the 1988 Olympic 5000m gold medalist and one of the greatest cross-country runners of all-time: "Don't waste good time."
— There are a ton of great replays from the recent On Track Fest on Sound Running's YouTube channel but my favorite of the bunch is the men's 800m, which you can watch in its entirety here. Yared Nuguse, American record holder in both the indoor mile and 3000m, dropped down in distance to blow out the tubes on a two-lapper against a bunch of guys who were all faster than him on paper and let's just say…that's why we don't run races on paper.
— Here's Fabio Rodrigues and Allie Sherlock (don't worry, I didn't know who they were either until YouTube recommended them to me), set up on a sidewalk somewhere at the height of the pandemic, delivering one of the best covers of the Eagles' Hotel California you'll ever lay ears upon. It's pretty raw but Rodrigues' guitar work is great and Sherlock's voice is something special.
— This is a nice interview with BYU coach Diljeet Taylor on a recent episode of the Citius Mag podcast. Taylor is one of the best coaches in the country and it's obvious why when you hear her speak: she's incredibly committed to her athletes and has created a family-like atmosphere at BYU in the eight years she's been coaching there. It was interesting to hear her describe a typical "day in the life" as well as how she handles herself when her athletes are racing. Taylor admits that she doesn't have much of an off-switch and she's basically going from the time she wakes up (5:18 AM) until her head hits the pillow at night. Many days she's just trying to keep her head "mostly above water," she says. I also appreciated what she had to say about the example she's trying to set for younger women, showing them that they too can be a coach and a partner and a mom if it's what they're passionate about and really want to do. (This one pairs well with a podcast I recorded with Coach Taylor in November of 2020.)
— Listening to Coach Taylor talk about how she balances the demands of her coaching job with being a wife and mom reminded me of this post the author Austin Kleon published a few years ago called "The best thing ever written about 'work-life balance.'" Kleon is referencing a poem by Kenneth Koch and he writes that "this is one of those poems you tape to the fridge." The gist of Koch's poem is this: In life there's love (i.e family), work, and friends. On a day-to-day basis you can devote yourself to two of those, but there's not enough time for all three. Kleon goes on to comment that you can have them all, just not at once, and I think that's accurate. The point of the poem is that you can't give your all to everything all the time: you have to prioritize. (And those priorities can, should, and will change over time.) The truth is that balancing everything equally at any given time is impossible—but over a long enough period of time, the distribution of devotion should look pretty even.
— A big thank you to my longtime partner Tracksmith for their support of my work this month and throughout 2023. The brand's Spring Collection is now available, featuring a colorful refresh of some of my favorite training staples. I recently raced the Boston Marathon in the Twilight Tank, which I affectionately call my "home jersey," and I'll be wearing it again in Tracksmith's Twilight 5000 Series this summer in San Francisco and/or Oakland (I'll likely be pacing one or both of those events). Whether you're stepping down in distance from a spring marathon, focusing on lowering your 5K personal best this summer, or trying to improve your speed before a fall marathon cycle, these races bring out the best of the running community: competition, camaraderie, and fast times under the lights. They're coming back to the Bay Area again this summer, but you can also find the full 18-city schedule at tracksmith.com. And if you buy anything on Tracksmith.com, and you're doing so for the first time, use the code MarioNEW to save $15 on your order of $75 or more. If you're already a Tracksmith customer, use the code MarioGIVE and you can get free shipping on your next order (and 5% of your purchase will go to support the Friendly House in Worcester, Massachusetts, an organization that is near and dear to me).
Training Tip: Unplug yourself every once in a while!
We're more connected than ever these days and running is no exception. Most runners I know, myself included, regularly train with a GPS watch to monitor distance, pace, and other metrics. We may also wear other devices that track our heart rate, calculate our power, analyze our sleep, measure various movements, and more. Many of these tools can help us dial in our training, optimize our recovery, and whatnot, but sometimes they just make it all feel like more work than it needs to be. Running is supposed to be fun, it should be freeing, and we need not to subject ourselves to measurement every time we do it. At least once a week (more if you dare!), try running untethered: no watch, no phone, no heart rate-measuring ring or wristband, nothing that will quantify your experience for you. Pick a familiar loop so you know roughly how far you're going and how long you'll be out. Don't worry about pace, or heart rate, or any of that—it's not what's important. Just focus on your effort. If it's supposed to be easy, ask yourself: "Does this feel easy?" If the answer is no, back it off until it does. If you want to go hard, and the thought of trying to hit splits on the track isn't appealing, try a pure fartlek session—no watch required. The point of ditching the watch every once in a while is so that you don't become too reliant on it. Learn to listen to what your body is telling you. As I like to tell my athletes: We are not programmable robots!
Workout of the Week
​The 3-2-1 Sandwich. "I wish I just had one more gear" is a phrase you'll hear muttered by many a runner after a race, particularly if he or she happened to be passed in the final few hundred yards before the finish line. So how can you work on your ability to finish fast when you're tired? One workout I like to employ every few weeks during the meat of a training cycle is a little session I call the 3-2-1 Sandwich. Different variations of this workout can work for runners focusing on distances ranging from the 5K to the marathon and you can read more about some of those at this link. Here are the key details.
---
---
The bottom line.
"Instructions for living a life:
Pay attention.
Be astonished.
Tell about it."
― Mary Oliver, award-winning poet, with a simple stanza that has served as an inspiration for this newsletter since Day 1
---
That's it for Issue 392. If you enjoyed it, please help me get the word out to more people by forwarding this email to a few friends and/or sharing the web version in your little corner of the internet. Seeing this newsletter for the first time? You can sign up to receive it for yourself at this link.
Thanks for reading,
Mario
​
​
​Join our community on Patreon and help keep the morning shakeout sustainable! For as little as a buck a week, you'll gain access to occasional exclusive content and other perks that pop up from time to time.
---