​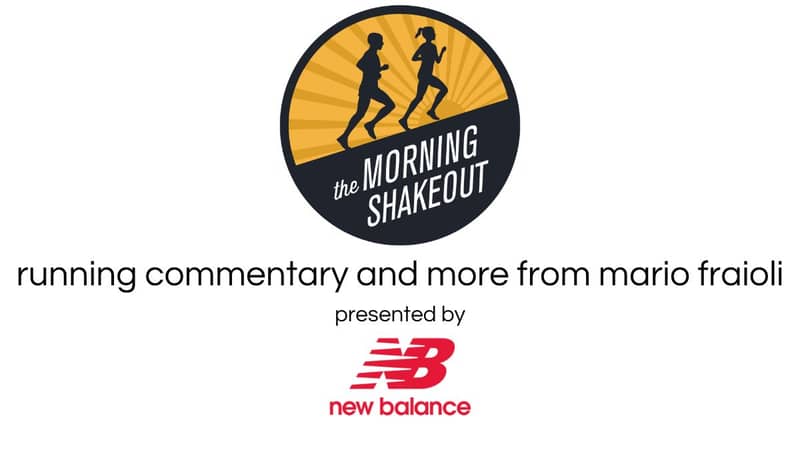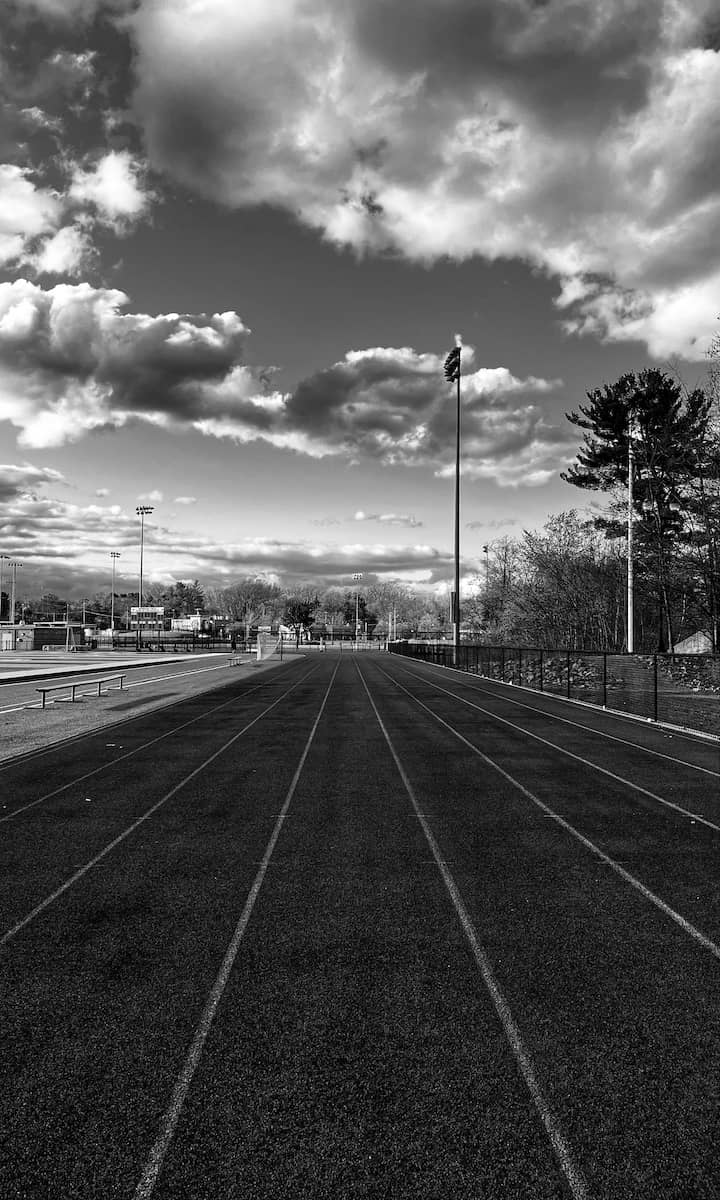 Good morning! After ten days of travel across three different time zones and spotty-at-best sleep since last Monday, the last thing I want to do is stay up way past my bedtime staring at a screen, so I'm giving myself an earlier-than-usual deadline for this week's issue. Let's see how it shakes out. (Buh-dum-ching!)
It's hard to believe the Boston Marathon was only a week ago. The build-up to the event carried on for a few months, the day itself went by in a blur, and then boom, the whole thing was over just like that. The aftermath of a marathon is always an interesting time for me. On one hand I'm happy to have it in the rearview and not be tied to a regimented weekly schedule of specific workouts and challenging long runs, but on the other I miss not having something to focus on intently and work toward every day. It's a weird juxtaposition but I remind myself that this is all part of the process of being a happy and effective athlete: you can't be on all the time (and you don't want to be!), otherwise you risk burnout, injury, or worse. I've learned over the years (often the hard way, but also by observing people that I admire) that this is also what it takes to be happy and effective in nearly every area of life: You have to have periods of time where you're really dialed in and getting after it, and others where you lay off the throttle, idle for a while, and put your energy and attention elsewhere. I call it the attack and relax cycle. I'm a pusher by nature and the second part doesn't come naturally to me. But I've learned it's an essential balance to strike if you want to pursue something joyfully, practice it sustainably, and stay sane.
So what does "laying off the throttle" look like for me from a running perspective? I'll basically spend the next few months farting around before throttling back up again when the fall cross-country season kicks off in late August. Last week I only ran three times, including the marathon. (As a point of comparison, I typically run every day.) I'll get back to my usual daily cadence this week but nothing longer than an hour in duration. Some people need/want more time off and that's fine—to each their own. You have to know what serves you. I just enjoy running, even when I'm not training for an event(s), and it serves as a physical, mental, spiritual, and/or social outlet for me. I may race a road mile on May 7 for shits and giggles but otherwise I won't do any "hard" running until a month or so post-marathon. At that point I'll reintroduce a weekly workout into the mix to shake off some rust and keep things interesting—either Drills and Hills and or Hills and Twos—but no more than 8-12 minutes of hard running in a session. Everything else will be at an easy/moderate effort. I'll put more miles in on the trails and spend less time on the roads and track. I probably won't do any intervals or tempo runs until the fall unless someone manages to rope me into their workout. Long runs, which for me is anything at or over 90 minutes in duration, won't return for at least a month. (Mostly because I don't love them, believe it or not.) My weekly volume, which averaged 65-75 for the 10 weeks leading into Boston, will settle in around 45-55 (i.e. default mode) over the summer months. I haven't done any strength training since the race but I'll get back in the garage soon and start throwing some weight around 1-2 times a week because I'm not getting any younger and it's good for me.
And that's it! I realize that might still sound like a lot to some but this shit is all relative. Learning how to attack and relax is a practice I've had to apply and nurture in many different areas of my life. And while I've gotten better at it over the years, I'm far from perfect. Being intentional about dialing everything back after a period of intense pursuit helps me to rejuvenate physically, mentally, and emotionally, it opens up time and space for other interests and activities, and most importantly, it contributes to lasting enjoyment.
Quick Splits
— The fourth and final installment of the morning shakeout's Pillars of Performance podcast series is now live! My guest for this one is Starla Garcia, an Olympic Trials marathoner, registered dietician, and body and cultural diversity advocate. You can listen to it wherever you get your podcasts or at this handy link. After sharing her story of how she got into running and eventually became a dietician, Starla and I talk all things nutrition and fueling for runners: maintaining a healthy relationship with food, being comfortable in your own body, how and when to fuel in training and in racing, eating for performance and recovery, hydration and electrolyte replenishment, different considerations for women versus men, supplementation, and much more. Get your notebook out for this one!
+ If you haven't listened to the first three episodes of the Pillars of Performance series, be sure to add then to your podcast queue: Coach Mark Coogan on training strategies from the mile to the marathon, Anh Bui, DPT on getting strong, staying healthy, and running resiliently, and Dr. Justin Ross on playing the mental game.
— On the topic of fueling, my partners at Precision Fuel and Hydration have put together a comprehensive case study of how things went for me at last Monday's Boston Marathon. You can check it out here. (One edit to the case study: In addition to my breakfast on race morning, I also had a blueberry fig bar about 90 minutes before I stepped to the start line.) In short: This is the best I've ever fueled and hydrated during a race—by orders of magnitude! It's taken a lot of practice to train my gut to take on more fuel and fluids while I'm running at pace but the difference in my energy levels during long runs and races, and how well I recover afterward, has been night and day. I've tried everything out there and PF&H has been my fuel of choice for a few years now: the flavor of both the drink mix and the gels is subtle, the texture helps everything go down easy, and most importantly the energy it provides helps me sustain a high level of effort for a long time. (If you're interested in trying Precision Fuel & Hydration products for yourself, check out this link and save 15% off your first order.)
— The London Marathon was this past Sunday and by all accounts the races at the front were exciting to watch. (Not that I watched them in their entirety, but what I read made both affairs sound rather dramatic.) I'm not sure how long it will stay online but here's a Spanish broadcast of the final two miles of the women's race. Sifan Hassan of the Netherlands, who rebounded from an injury issue early in the race to regain contact with the leaders at the 22-mile mark, only to be nearly taken out by a motorbike two miles later, tapped into her track speed over the final 100m or so to win her debut marathon in 2:18:33. Hissan's race, and I don't think she'd dispute me on this, was a comedy of errors. It seemed improbable, especially when she had to stop early on, that she'd rally and pull off the win against the likes of the Olympic champion Peres Jepchirchir and pre‑race favorite Yalemzerf Yehualaw, but of course she did, because that's what Hassan does (anyone remember the 1500m prelims at the Tokyo Olympics?) In the men's race, Kenyan Kelvin Kiptum, ran the most ridiculous second half in marathon history, covering the final 13.1 miles in 59:45 to win in 2:01:25. That performance made him the London course record-holder, the second-fastest of all-time, and the only man not named Kipchoge to go sub-2:02 more than once. The 23-year-old Kiptum, who won his debut last year in Valencia in 2:01:53, sprinted all the way through the line and collapsed to the ground afterward despite the fact that his closest competitor (Geoffrey Kamworor, no slouch in his own right) was three minutes behind him. After the race Kiptum was asked when he began to feel tired during the race. "41 or 42 (kilometers)," he said. How's that for pushing back the wall?
— He still had over two miles to go when Kiptum finished but 42-year-old Chris Thompson of Great Britain ran a solid 2:11:50 to finish tenth overall in London. (Let that sentence sink in for a second.) It's no doubt the stage of life that I'm in as a soon-to-be 41-year-old but I respect the hell out of Thompson's desire to see what's possible in his fifth decade and I also agree wholeheartedly with what he told Athletics Weekly's Tim Adams in this pre-race profile about advances in footwear technology helping older athletes recover better so they can stay in the game longer. "In my mind I'm trying to create a bit of a mindset that athletes in their 40s can do things in the sport," he says. "There have been examples but the shoes now have helped keep athletes at that age in the game."
+ Try not to get emotional watching Thompson get emotional while talking about his race. "I just feel like I'm on borrowed time and still lucky to be doing it," he said.
— Blink-182 getting back together to perform "I Miss You" at Coachella 10 days ago seemed fitting and put a big smile on my face—and I hope it does the same for you, too.
— As a devoted running dork for more than half of my life there's a lot about the sport that I take for granted, like not realizing that most people don't know how the Boston Marathon's famed Heartbreak Hill got its name. If that's you, here's your history lesson for the week. There's a statue of Johnny Kelley about a mile before Heartbreak Hill. Why there isn't a statue of Tarzan Brown, a two-time Boston Marathon champion and a member of the Narragansett Tribe, at the top of it is beyond me.
— I've long believed that email should rarely, if ever, be equated with urgency. In fact, if you've ever replied to this newsletter, or filled out the contact form on my personal website, you know that it can take me anywhere from a couple days to a few months to respond. Most of the emails that I get from people go into a folder called "Reply All" and I get to them when I get to them. Thank you Adam Grant for making me feel good about this policy!
— A big thank you to my partner New Balance for supporting the newsletter again this month (and my work throughout 2023). I'm putting my racers away for a while and will be logging more miles on the trails in the coming months. I'm super excited to bust out a new pair of the Fresh Foam X More Trail v3 soon and can't wait to get 'em dirty. This shoe packs a lot of cushion underfoot and provides a stable ride across a wide variety of terrain. The road version of this shoe has been a go-to for me the past couple of years and I have no doubt that I'll enjoy the off-road iteration just as much for easy runs over dirt, rocks, and roots. The Fresh Foam X More Trail v3 is available at your favorite run specialty retail store or on newbalance.com (men's sizes here, women's sizes here).
Training Tip: Don't be a one-speed wonder!
Even if racing isn't your thing, or you don't consider yourself to be super fast, get out of your comfort zone a couple times a week and do a variety of workouts at different speeds and intensity levels.
While regular bouts of slow to steady running will help you maintain your general fitness and build up your basic endurance, the lack of variety in your weekly routine will eventually lead to a physical and mental plateau. Introducing new stimuli such as interval workouts or hill sessions will present a new challenge, add a fun element into the mix and accelerate fitness gains. Are you doing most of your runs on flat surfaces? Hit the hills every once in a while and develop lower-leg strength while simultaneously working on improving your running form.
Finally, running at different speeds and intensities over a variety of terrain will add some newfound enjoyment to your normal running routine and break up the monotony of running at the same pace every day, help ward off annoying overuse injuries and contribute to helping make you into a highly effective runner.
This is an excerpt from 7 Habits of Highly Effective Runners, a piece I wrote a few years ago but recently updated. You can read it right here.
Workout of the Week
​Hammer Intervals. ​​Most interval sessions are pretty straightforward in their construction: X number of [fill in the blank] intervals @ Y pace with Z recovery between repetitions. There's nothing wrong with these types of workouts. They're easy to understand and effective at producing a desired adaptation. Hammer intervals, made popular by coach Scott Simmons of the American Distance Project, throw a slight twist into the mix: every third or fourth repetition (whatever cadence you choose, really), you "hammer" it (i.e. run it quite a bit harder) before returning to the prescribed pace on the next one. The catch? You don't get any more recovery time after the hammers than you do the other intervals in the session. Here are the details.
---
---
The bottom line.
"The person attempting to travel two roads at once will get nowhere."
—Xun Zi (a.k.a. Xun Kuang), Confucian philosopher, on the importance of focus
---
That's it for Issue 389. Forward this email, share the web link, or reply to me directly at your own risk.
Thanks for reading,
Mario
P.S. If someone forwarded this email to you, you can sign up at this link to receive it for yourself every Tuesday.
​Join our community on Patreon and help keep the morning shakeout sustainable! For as little as a buck a week, you'll gain access to occasional exclusive content and other perks that pop up from time to time.
---