​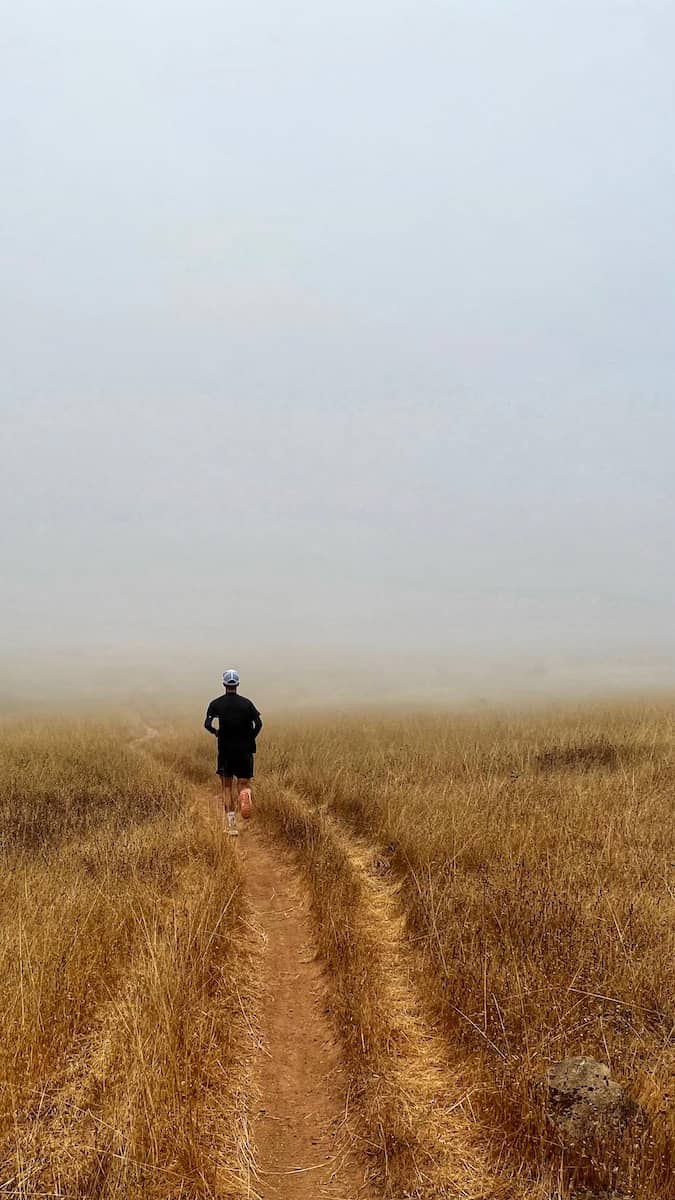 Good morning! Let's get right to it.
Quick Splits
— One of, if not the most, thrilling upset of the World Athletics Championships in Budapest was Josh Kerr surging past pre-race favorite Jakob Ingebrigtsen with 200m to go in the men's 1500m final to take the world title. Kerr, who had an Olympic bronze medal to his credit going into the race, became the second Scotsman in as many years to take down the Norwegian wonderkid in a global final. The 25-year-old, who trains in the U.S. as a member of Danny Mackey's Brooks Beasts squad, left no-stone unturned in his preparation for the 3-¾ lap world title contest. In this Athletics Weekly profile by Jason Henderson, Kerr describes the "fight camp" style approach he and Mackey took to dialing in the details so he could go the distance against Ingebrigtsen, the heavy favorite. "I had flashbacks of all the early, early mornings, all the late nights and all the sacrifices," he says. "I don't live in the same country as my family, I don't live in the same state as my fiancée. I threw everything I had at that last 50m and I don't think there was anyone in the world that was going to want that more than me today." And while most of the rest of us will never come close to competing for a world title, we can emulate aspects of Kerr's approach if we really want to try and realize our full potential as athletes. "Everyone can do good workouts but it's the stuff you do in between that makes the difference," he explains. "The sleep, the nutrition, those extra one percents. I knew if I had the right stuff, the right spikes, the right brand, the right mindset then I was going to come out with a result that I would be proud of."
— There were too many record-setting performances at the Pre Classic to highlight them all here but I'm going to call out a few: Yared Nuguse taking the aforementioned Jakob Ingebrigtsen to the tape in the Bowerman Mile (watch the race in its entirety here), finishing second in 3:43.97. Nuguse attached himself to the Norwegian and hung on as long as possible, shattering Alan Webb's 16-year-old American record by three seconds. I love that he did it at a big meet against one of the best in the world and on American soil versus at a rinky dink time trial type of situation over in Europe. I remember when Webb ran 3:46 in Belgium and the only people who watched it on Flotrack were dorks like me. To be fair, it was mostly dorks like me who watched Nuguse too, but methinks the NBC broadcast reached at least a few more folks outside of the diehard bubble. Nuguse has had a hell of a 2023 campaign going all the way back to the indoor season and I hope he's still hungry enough to chase medals and times that he'll put off dental school for at least a few more years. Next, I had a feeling that Athing Mu had something up her sleeve when her name popped up on the start list for Pre. Unlike Nuguse, Mu's season was a short one, but capping it with an American record of 1:54.97 in the 800 meters is a heck of a way to go out. Watch the replay as Mu, who didn't take the lead until the final straight, wins with the poise and powerful finish we hadn't seen from her yet this season. Check out her post-race interview while you're at it—she comes across as happy, relieved, and excited, which was great to see. Finally, Ethiopian Gudaf Tsegay taking five seconds off the women's 5000m world record was not on my bingo card for the weekend but with her time of 14:00.21, it's almost certain the next time that mark is broken that it will have a 13 in front of it. Tsegay, who had pacing help early, and Beatrice Chebet on her heels until the final two laps, closed crazy hard over the final K to make history.
— One of the most frequent challenges I encounter as a coach is getting my athletes to not become too attached to the numbers their GPS or smartwatches are constantly spitting out at them, so I was stoked to read this recent New York Times article about some top runners who are taking a more "old school" approach to tracking their training. GPS watches can be a great tool for runners—I've used one myself for about nine years now—but like any tool (and maybe even more so than any other tool available to runners) there's a danger in becoming overly reliant on them. Why? As I tell my athletes, we are not programmable robots. We're humans that are thinking, feeling beings and becoming too reliant on a GPS watch or heart-rate monitor or power meter discourages you from thinking or feeling in critical situations and that can be problematic. My own personal workaround for this is customizing my main watch screen so that it resembles an old school Timex: all I can see is my total time and current lap split (which I take manually). I've never pre-programmed a workout and it's rare that I see real-time pace or even distance. I will scroll back a couple screens if I need to check pace or distance as a point of reference but that's it. What's great is I can still upload the data afterward and analyze it but it's not constantly staring me in the face while I'm running and I'm not getting overloaded with information in real-time. Modern running watches are impressive in the amount of data that they can purportedly track but trust me when I tell you that 98% of it is useless for a majority of the population.
— Does it get much better than Jewel covering Neil Young's Needle and the Damage Done? I think not.
— This is a wonderful essay by Nick Ripatrazone about running and exhaustion and death and being alive that's part philosophical reflection, part history lesson, and part spiritual exploration. Anyway, it's a great piece of writing and I enjoyed the hell out of it. "If you run the same hill regularly enough, you get a sense of how to pace yourself, how to read the incline, how to pump your knees and arms and to save some breath for the end," he writes. "But the exhaustion always comes. When I reach the top of the hill, it sometimes feels like I'm about to collapse. My mind entertains impossibilities: Maybe my flesh will fall from my bones. Perhaps I'll spontaneously combust. I could vanish. I feel absolutely alive in those moments of exhaustion. They bring me back twenty years."
— Adidas has a new "illegal" shoe with a 50-millimeter stack height (10 above the legal limit set forth by World Athletics) and Outside's Martin Fritz Huber asked me and a few others if we would ever race in such a shoe. Check out the article to see what we had to say.
— Tracksmith recently announced the launch of the Varsity Club, an NIL program designed to support a small number of top-level college track & field and cross country athletes by providing them a gear stipend, mentorship, and the opportunity to travel to Europe for training and competition in summer of 2024. The program caught my attention for a few reasons: one, it's Tracksmith's first foray into the NIL space; two, it's an application-based initiative, differentiating it from other NIL deals brands are making with athletes; and three, it's headed up by Nick Willis, who was a seven-time All-American at the University of Michigan and understands the landscape of collegiate track & field as well as anyone. Anyway, I had a lot of questions, which Nick was generous enough to answer for me. You can read our entire conversation right here. (In the interest of transparency, yes, Tracksmith is one of the morning shakeout's annual partners but this conversation is entirely of my own doing: I am not being compensated by Tracksmith for this interview in any way. Just wanted to get that out there.)
— A big thank you to my partners at New Balance for supporting the newsletter this month (and my work throughout 2023). It's not available for purchase yet but I've been putting some miles on the soon-to-be released Fresh Foam X 1080v13 over the past few weeks and I'm happy to report that my go-to trainer continues to get better year in and year out. The v13 feels a little lighter than its predecessor, there seems to be a bit more bounce underfoot, and it fits better than anything else in my lineup. It's super smooth at a wide range of speeds and will continue to be my go-to for most of my weekly mileage. The 1080 has long been the workhorse of my shoe stable and the v13 has already proven capable of handling whatever I want to throw at it. The Fresh Foam X 1080v13 will be available at your favorite run specialty retail store next month and on newbalance.com.
Training Tip: Recognize your wins!
Many of us runners have a tendency to be hard on ourselves—we'll home in on and pick apart what we could have done better, or differently, to achieve a more desirable outcome. This is an important part of the improvement process, of course, but even more important is to recognize the wins, no matter how small they may seem: what went well, an improvement or adjustment you made from the last workout or race, just some aspect of the experience that was a positive takeaway. It could be something as significant as "I didn't let negative thoughts get the best of me" or as benign as "I finally remembered to eat breakfast before my long run." This is where writing things down in a training log can come in handy (see last week's tip on this here). Don't lose sight of your wins. When it seems like you're constantly screwing up, not making progress, or beating yourself up for this or that, look for the win, recognize it, and keep trying to repeat it.
Workout of the Week: The Halftime Fartlek
Looking for a challenging but not-too-hard workout to knock out before your next race? Look no further than the 5-4-3-2-1 halftime fartlek. It starts fast and finishes even faster but it will be over before it really starts to grind your gears down. Here are the details.
---
---
The bottom line.
"Luck is what happens when preparation meets opportunity."
—Elmer G. Leterman
---
That's it for Issue 410. All I ask is that if you enjoyed it to please tell someone else about it (and encourage them to subscribe at this link).
Thanks for reading,
Mario
​Join our community on Patreon and help keep the morning shakeout sustainable! For as little as a buck a week, you'll gain access to occasional exclusive content and other perks that pop up from time to time.
---