​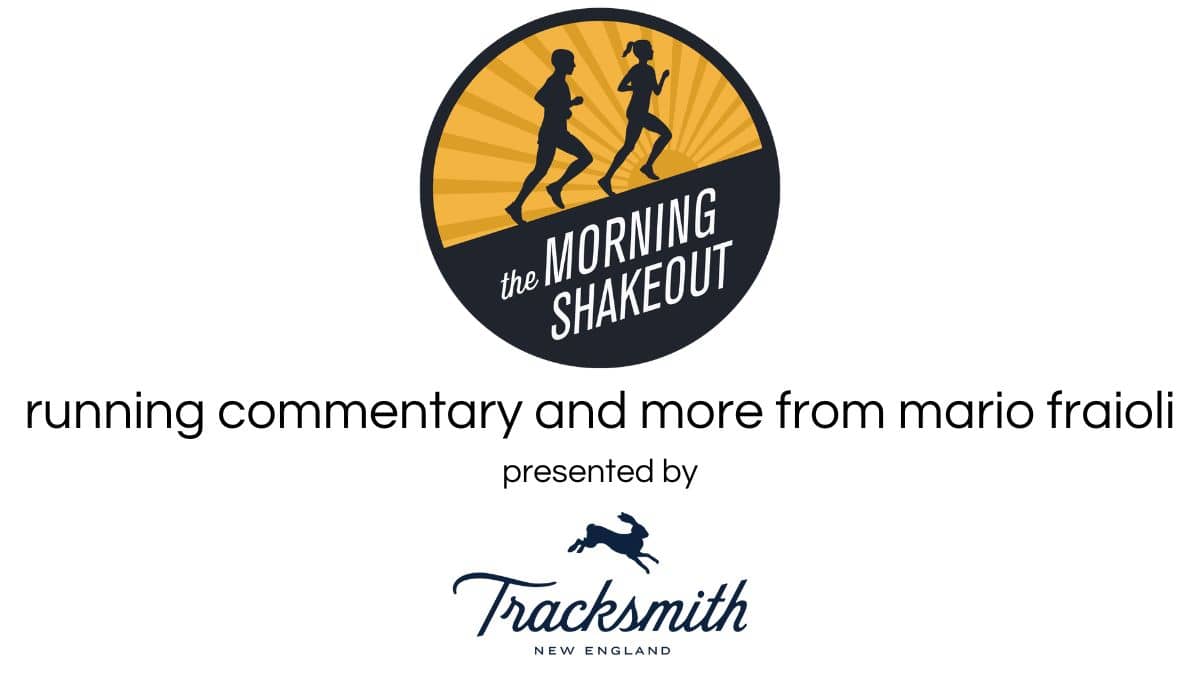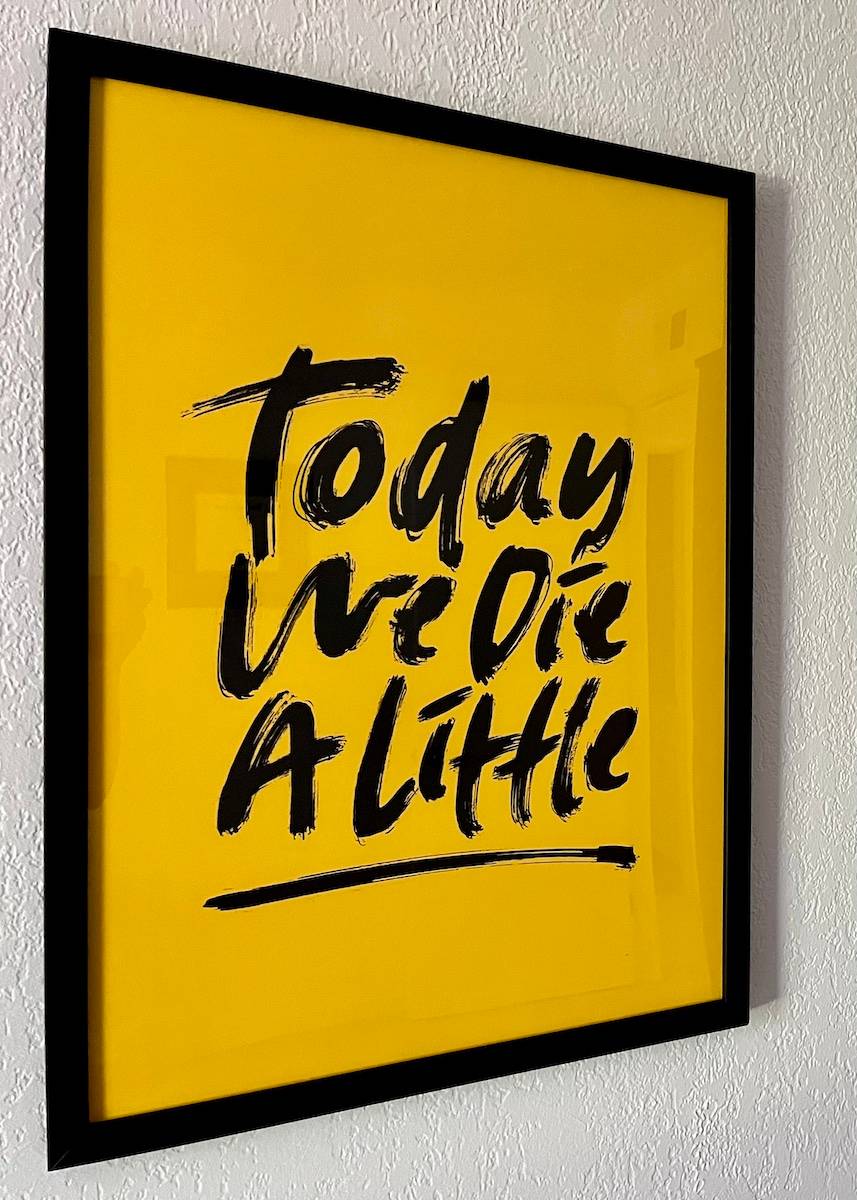 Good morning! The dog days of summer aren't getting me down but they will affect my usual output here these next few weeks. Let's get right to it.
Quick Splits
— Like many of you, I've been following the ongoing action from the World Athletics Championships currently taking place in Budapest. As of this morning we're three days into the meet with six still to go. I'm not going to recap or highlight everything here because there are plenty of other online outlets doing just that, but I will share some thoughts on a few races, stories, and other articles of interest that captured my attention.
+ The fine folks at Citius Mag are posting a steady stream of previews, predictions, post-race interviews, and daily recaps over on their YouTube channel. My favorite thus far was this unexpected conversation with the greatest two-lapper of all-time, two-time Olympic champion and world-record holder David Rudisha of Kenya. I haven't heard Rudisha in many interviews, especially in recent years, but it was great to listen to him look back at his career, share his thoughts on the current state of the sport, reflect a bit about coaching, and more. Watching Rudisha race was a bit like watching Jakob Ingebrigtsen today: When Rudisha was at his peak it was clear that he was the person in charge. Everyone else in the field was running his race, whether they wanted to or not. "I just tried to own the race," he admits to hosts Chris Chavez and Kyle Merber. While not as outwardly confident as Ingebrigtsen, when Rudisha spoke, it was worth paying attention to the words that came out of his mouth. Case in point: Before stepping onto the track for the Olympic 800m final in 2012, he told his competitors that he was going to see if he could run 1:41 without a pacemaker. (Spoiler: He did just that, and then some. If you've never watched the 2012 Olympic final, I suggest doing so now.)
+ Speaking of Ingebrigtsen, he's been flexing his way throughout the first two rounds of the men's 1500m, winning both of his heats with relative ease. The semifinal, in particular, is worth watching as the 22-year-old Norwegian let's everyone go off the line, putting himself in last place while everyone else ahead of him jostles for position. The reigning Olympic champion and unsatisfied world silver medalist, intent on being DFL and not a place higher through 400m, then started moving up through the field, seemingly letting himself be boxed in until just over 200 meters to go. It was as if to say, "I can win against you guys any way that I want." And win he did, as Ingebrigtsen took the heat in 3:34.98 while riling up the crowd his way down the final straightaway. (When you've run 3:27-low, 3:34-high just isn't that fast. Maybe he should make that into a t-shirt and wear it around at meets.) My hunch is that Ingebrigtsen wants a fast final and has no problem Rudisha-ing his way through it if that's what it takes. I like his odds in just about any situation, especially if it's a sub-3:29 race from the get-go, but if it's slower than that, it wouldn't surprise me to, well, see a surprise. Josh Kerr, Yared Nuguse, and Cole Hocker aren't guys that I'd want on my shoulder coming off the final turn.
+ Nikki Hiltz did not make the women's 1500m final, finishing 11th in their semifinal, but they've had a heck of a season, establishing themself as one of the best in the world at their chosen discipline. In the process of doing so, Hiltz, who identifies as transgender and nonbinary, has helped bring important attention to the LGBTQ community and many of the challenges facing it. "I just feel like the L.G.B.T.Q. community needed a win," Hiltz, 28, said soon after becoming the national champion. In this recent New York Times profile (gift link) by Talya Minsberg, Hiltz recognizes the weight of the role they play, but at the end of the day they want you to know that they're just like the rest of us: someone who nerds out on the sport, loves to compete, and wants to be seen and heard for who they are.
— My friend Phil Shin, whose story you can listen to on Episode 197 of the podcast, is one of my favorite people on the planet. He's a longtime reader of the newsletter who I developed a deep connection with in the aforementioned conversation, have since met and spent meaningful time with in real life, and someone who inspires me on the daily. He lined up for the Leadville 100 over the weekend, his first 100-miler, but had to retire from the race just past halfway due to a medical concern (thankfully, he's OK). Before the race, he did this interview with Injinji, which I encourage you to read. He talks about his relationship to running, how it's connected him to people and causes that he holds close, and more. "The one mantra I have held very close to me is 'keep going,'" he explains. "I have used this mantra daily on my Strava runs by tagging every post with 'keep going.' I began this when I was first diagnosed with cancer in 2018 as a daily reminder that despite living with cancer I would keep going. No matter how difficult the days got, I would set a goal to simply get to the next day." (Editor's note: Follow Phil on Strava here.)
— I've linked to a lot of NPR's Tiny Desk concerts this summer but only because they're awesome. I love the stripped-down format and limited set list, which helps show the artist in a different light than you're used to seeing them in. The latest one with Post Malone is no exception. Whether you're a fan of his music or not, Post is a book that you shouldn't judge by its cover. Behind the face tattoos, gold teeth, and unkempt look is one of the sweetest, most polite, and immensely talented people on the planet. This one was a real treat. (I've also been psyched to read that Post is taking better care of himself since having a kid, losing 60 pounds in recent months, quitting drugs, and also trying to dial back the booze and the cigs.)
— A big thank you to my longtime partner Tracksmith for supporting the newsletter this month (and my work throughout 2023). I, for one, am stoked for the upcoming cross-country season, and I love that Tracksmith is celebrating its arrival with the release of its new Cross Country Collection, available now. The Van Cortlandt pieces share their name with cross-country course royalty (n.b. Let's not talk about the fact that one of the worst XC races of my life was at Vanny!) and the Brighton Base Layer makes for a great layering piece on race day but also looks (and works!) great on its own. I've got the Brighton in both short and long sleeve options and wear one or the other year-round in a variety of situations. The short sleeve, in particular, is the perfect transition piece from summer to fall. It's made from a merino wool blend, it wicks moisture and regulates temperature well, but best of all: it doesn't smell when I sweat in it! If you buy the Brighton Base Layer, or anything on Tracksmith.com for that matter, and you're doing so for the first time, use the code MarioNEW to save $15 on your order of $75 or more. If you're already a Tracksmith customer, use the code MarioGIVE and you can get free shipping on your next order (and 5% of your purchase will go to support the Friendly House in Worcester, Massachusetts, an organization that is near and dear to me).
Training Tip: Learn how to sprint!
It seems counterintuitive but learning how to sprint is one of the best things a distance runner can do. The main goal of incorporating sprinting into your training program, however, isn't necessarily to improve your top-end speed or develop a killer kick (though those two things are certainly nice byproducts): it's to train your neuromuscular system, recruit more muscle fibers, and improve your power, economy, and mechanics. That said, sprinting is a very high-stress/high-risk activity, so it's important to introduce it with caution into your program. Limit pure sprint work to your base-building phase or early in a training block before you start turning up the intensity dial on your more specific sessions. A little goes a long way: Once a week for five weeks, sprint up a steep hill at 95-99% of max effort for 8-10 seconds. Start at 4 reps the first week and add one rep per week until you total 8 sprints. The recovery between reps is 2-3 minutes of walking/standing around and it's important that you do not rush it! This will allow you to bounce back fully between reps so you can keep the velocity high. After 4-5 weeks of short hill sprints, transition to doing the exact same on flat ground for 4-5 weeks: Sprint at 95-99% of max effort for 8-10 seconds. Start at 4 reps the first week and add one rep per week until you total 8 sprints. Recovery is the same as for the hills, 2-3 minutes between reps. Keep things easy for 1-2 days following sprint work. Finally, when sprinting, it's imperative to do so with good form: Run tall and make sure your head, neck, shoulders, hips, and feet are all aligned. Keep a healthy tension throughout your torso and engage your arms so they're in sync with your legs. Drive forward from your hips, lift your knees, and make sure your feet are interacting with the ground beneath your center of gravity. Lastly, explode off the balls of your feet and accelerate with quick, powerful strides. Give it a few weeks and you'll be moving better and more efficiently up and down the speed ladder!
Workout of the Week: The 5 x 5 Fartlek
One of my favorite all-purpose workouts to assign my athletes, whether they're burning rubber on the track, shredding grass on the cross-country course, kicking up dirt on the trails, locking into a rhythm on the roads, or doing some combination of the aforementioned, is the 5 x 5 Fartlek. Here are the details.
---
---
The bottom line.
"You can't turn back the clock. But you can wind it up again."
—Bonnie Prudden, rock climber, mountaineer, and pioneer in the physical fitness space
---
That's it for Issue 406. If you're enjoying this weekly missive, please forward this email to a friend or two who might also appreciate it and nudge them to subscribe at this link.
Thanks for reading,
Mario
​Join our community on Patreon and help keep the morning shakeout sustainable! For as little as a buck a week, you'll gain access to occasional exclusive content and other perks that pop up from time to time.
---