​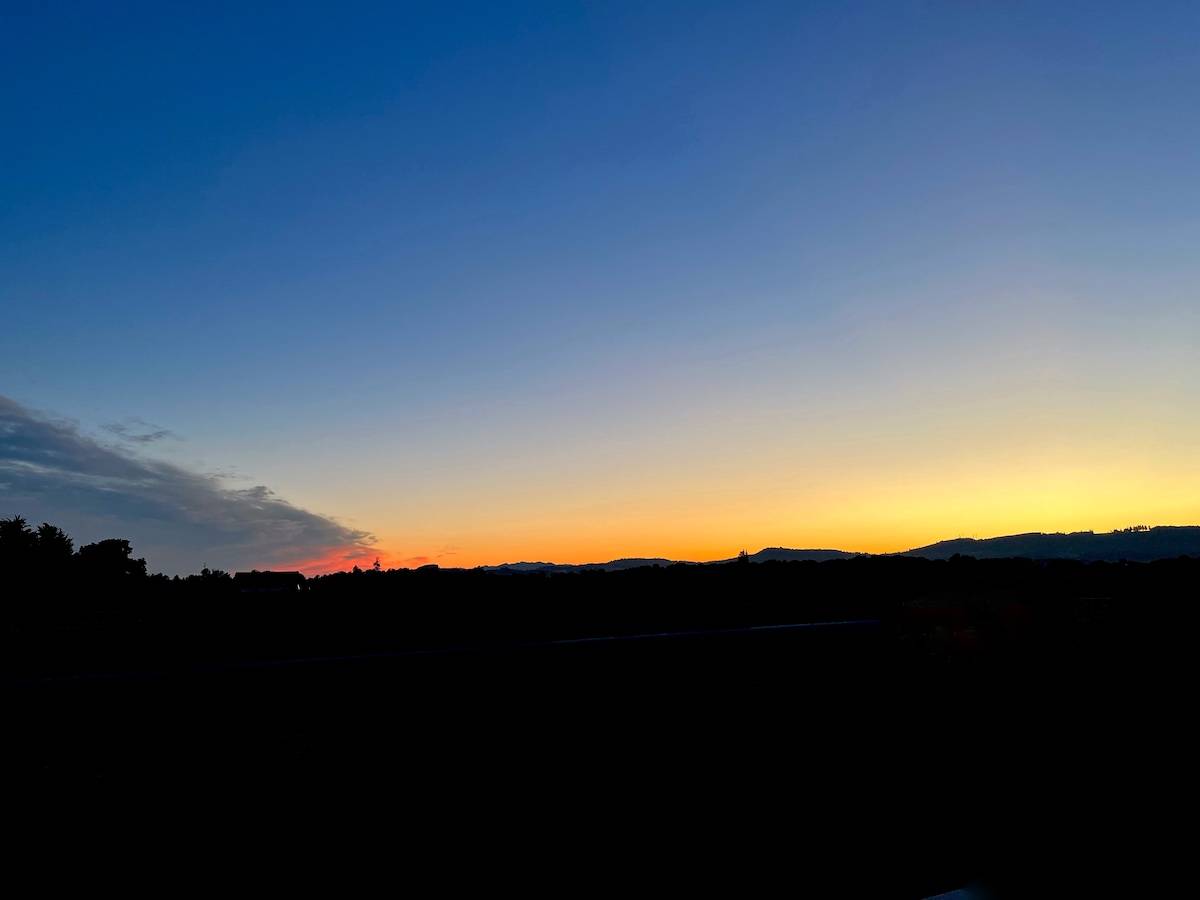 Good morning! One of my best friends is in town for a workshop and staying with us for a few days so I prepared this issue a little earlier than I usually do to maximize our time together. What follows here is an excerpt from an interview I recently conducted with Andy Wacker, a professional trail runner and founder of The Trail Team, whose stated aim is "to independently support and develop rising athletes into the best professional trail runners in the world through mentorship, skill development, and media exposure." I was curious about the structure of the team and exactly how they were going about executing on their objectives so I called up Andy and we had a chat about it. I've included some highlights from our conversation below and you can read the full interview right here on themorningshakeout.com. There's also a new Training Tip and fresh Workout of the Week at the end of this email, and we'll return to the rest of our regularly scheduled programming next Tuesday.
Before we dive in, I'd like to thank my longtime partner Tracksmith for supporting the newsletter this month (and my work throughout 2023). In a few weeks, I'll be racing the Tracksmith Twilight 5000 in Oakland on August 24 and I hope to see you there! I'm using this race as a summer fitness-check ahead of the fall cross-country season. Whether you're trying to lower your 5K personal best, building up for a fall marathon, racing cross-country, or just looking for an opportunity to test yourself in an exciting environment, these races bring out the best of the running community: competition, camaraderie, and fast times under the lights, no matter what pace you're trying to run. You can find the full 18-city schedule here. Also, if you buy anything on Tracksmith.com, and you're doing so for the first time, use the code MarioNEW to save $15 on your order of $75 or more. If you're already a Tracksmith customer, use the code MarioGIVE and you can get free shipping on your next order (and 5% of your purchase will go to support the Friendly House in Worcester, Massachusetts, an organization that is near and dear to me).
Going Long: An Interview with Andy Wacker
Mario Fraioli: You launched The Trail Team last year and I remember seeing an announcement about it. What caught my attention was that you seemed to be specifically focused on the sub-ultra elite side of the sport. So, to start here, I'd love for you to tell me about the team's origins and how it came to be.
Andy Wacker: I started thinking about it probably a few years ago as I became maybe a little bit of an older athlete that was more experienced. I was reflecting on all the times and all the mistakes I made as a young athlete. And I think just intuitively I was helping a lot of athletes who were jumping into trail running. In 2019, when Grayson Murphy did her first U.S. Mountain Running Champs, I remember talking to her a lot about trails and she was really new to it and it was just funny. I was like, "I'm the guy who is now giving advice versus making all the mistakes as a young person." And then fast forward to last fall, basically I was thinking, "Man, there's this unlimited talent pool of young good runners in our country. A lot of them are NCAA track and cross country runners, and how can we make sure that they know that trails are an option? And how can we support them as a country?" And I don't think we were doing a good enough job. So it's like hey, if no one's doing this, the bar's pretty low, I should step up and do it.
I think you filled what has long been a major void. You ran at the University of Colorado and come from that competitive collegiate background. I mean, before you really got into trails, you spent a lot of your time racing on the roads quite successfully and then transitioned over. You're known for your success at the sub-ultra distances. I think there's a conception out there amongst, we'll just say NCAA athletes, that if they can't go to the track or roads right away that there really isn't an avenue for them. Or, if they do go to the trails, it's got to be straight to ultra-distance races. And maybe that's not appealing for someone who's 21, 22 years old and still just trying to figure out who they are as a runner.
Yeah, exactly. I think we're just trying to say that there's a lot of people out there who are great NCAA runners. I think that people leave college and they think it's either become a pro track runner or nothing. And honestly, that was the message I was given when I was graduating college. It was just like you're either a professional or you're not. And I think that there's a lot of gray area and a lot of people I know who are really successful road marathoners who have full-time jobs. So I wanted to share that message and say there's room to be both—because speaking of which, I'm both. I've been running roads for basically six months of the year and trails for six months of the year for a good part of a decade. And I think it helps me to have those seasons. I've always loved running on the trails, even when I was a kid and then through college at CU. So I think sending that message that if it's OK with your coaches, you should run on trails. I think it's OK once you graduate college to do both or to enjoy trail running. It doesn't have to be track or nothing—it can be trail and track, it can be professional skiing and trails. It can be a combo of things that fits you as an individual.
Zooming out a little bit, we've seen a lot of interest and growth in recent years in trail running, and specifically the ultra side of trail running. And certainly on the professional level there's more opportunities for athletes in terms of sponsorship, in terms of events that they can chase, etc. But for whatever reason, sub-ultra trail just doesn't get that same attention from a lot of the brands, or even the media. That's starting to change a little but it's kind of like, "Go big or go home." Is that something that you've thought a lot about as you've tried to get The Track Team off the ground?
Yeah, and just to clarify, we had to start somewhere. I knew there was a need to help mentor and create media for trail running, and my specialty is sub-ultra, so that's why we chose that. I think there's definitely room for everybody. Just personally, I think that in America we've really got ourselves stuck in this funny path we've taken since maybe 2000, where it was highlighting these extreme people doing the most extreme things. It used to be 100-mile races, and now like 200 or 250 mile races, and that's great and I think those are amazing things. But also at the same time in Europe, right now and for the last 40 years, 50 years, there's been this crazy amount of competition and records. Sierre-Zinal's 50 years old this year and that's a sub-ultra race that's really important. And there's several other races that are that old and the culture's there, and people love it. It's a lot more exciting in some ways because you're actually neck and neck versus 10 minutes ahead or behind. Again, I'm not trying to disparage ultra, I just think that they're different and they're both interesting. It's like there's room for the 100 meters on the track and the marathon—they're just very different.
How did you go about choosing the six athletes to be a part of the team?
We're going to choose athletes for a calendar year. Right now we're choosing 20 to 30 year olds who are sub-ultra focused who have some trail experience and show promise to be basically one step away from being some of the best runners in the world. So the bar was pretty high in terms of these six elite athletes. And then we had a committee who could help choose that group from an application process. We had 160 applicants and chose six through this committee process that we had in January.
You said that you're the anti-sponsor team but these things, camps and such, they cost money. I mean they're not free. So how do you go about funding a trail team like this?
That's been a really hard thing because I don't think anyone else does this. We have three ways of raising money. One would just be personal donations and we've gotten some of those. We'd love to pursue that further but it's a one man show—I'm doing a lot of things so we haven't done a big fundraiser yet. One of the other important ones is we are working with some brands, but when we're working with brands, it's like, here's the deal: We want these six athletes to be able to pursue the best contract and the best thing that they can do. So yes, we want to expose them and give them equipment or product. For example, Darn Tough supports us, Näak supports us, which is a nutrition brand, Suunto watch has supported us. So we're giving athletes some of these products to test out under the assumption that if they get a contract that says they can't use or wear this product, they don't have to under the assumption that these athletes on the team don't ever have to post, ever have to mention that they're supported by this brand at all. And that's a pretty hard sell. But I think that was really important to us in the wording of our mission is independent, we're not a Nike brand, we're not a Solomon brand. We're independent of all those sponsors so that our athletes can get the best deal they can. And also I think we want to be authentic in saying that we like these products and these things and not be beholden to someone in the way that most athletes are. So I think that's really freeing. But it's [also] a trade off of how do we raise money? This is a long conversation but honestly it's a great deal for the brands even if they're like, "Yeah, maybe we get zero social media and marketing out of this," but if you think about it, I'm vetting the best athletes in the country who are going to be the superstars in trail. Like Christian Allen just won Speedgoat 50K, incredible performance. He hust ripped it and he's the future of 50K trail running in the U.S. and nobody knows who this guy is. So, if we can show him your products and start building that relationship now, how good is that for a brand versus coming in three years from now when everyone knows who he is?
If we look ahead five years, what does success for The Trail Team look like?
This is great because in some ways I'm so satisfied with what we've done already. We've already had Anna win the VK at Broken Arrow, she got second in the 22K, Meikael got third, Christian won Speedgoat 50K. Alex was on a U.S. team. Everyone's doing well, which has been really cool. I think for me, I know trail's growing. I know sub-ultra trail is growing in America. I just want to help shape that vision to be inclusive. I want to shape that mission to support small trail races in the community. That's always existed in trails and I don't want that to get overrun by maybe corporate entanglement or just selling out for something that isn't authentic. And I hope that we just build a pipeline for elite athletes and also community for everyone.
​Read the full interview on themorningshakeout.com.
Training Tip: Don't fight the resistance!
If you want to be a better runner, or you just simply don't want to get injured, it's important to spend some time working on becoming a stronger athlete. If you're already doing that, great! This week's training tip isn't for you. This one is for the runners, who, like me, don't enjoy strength/resistance training and will come up with myriad reasons why they can't do it (e.g. I don't have the time, I don't have access to a gym, etc.) Those excuses stop today! No need to get fancy, spring for a gym membership, or buy a bunch of expensive equipment: Spend 20 minutes three times a week working on general strength using little more than your own bodyweight. Your body will become stronger, more resilient, and better able to handle the stresses that running places upon it. Here's a simple routine you can do just about anywhere (and with minimal equipment) that will do the job better than doing nothing at all.
Workout of the Week: Three is a Magic Number
Not only does this workout share its name with one of my favorite covers of all-time, it also happens to be one of my favorite sessions to assign my athletes. In fact, if I were only allowed to use one interval—but could manipulate the intensity, recovery, and number of reps to suit my needs and desires—it'd be 3-minute repetitions. What makes them magic? Three-minute reps are short enough to keep your attention, long enough that you can't fake your way through a set of them, and versatile enough to achieve different objectives depending on the day. Let me explain.
---
---
The bottom line.
"To be without some of the things you want is an indispensable part of happiness."
—Bertrand Russell
---
That's it for Issue 403. If you enjoyed this email, please forward it to a like-minded friend (or five!) and encourage them to subscribe at this link.
Thanks for reading,
Mario
​
​
​Join our community on Patreon and help keep the morning shakeout sustainable! For as little as a buck a week, you'll gain access to occasional exclusive content and other perks that pop up from time to time.
---