​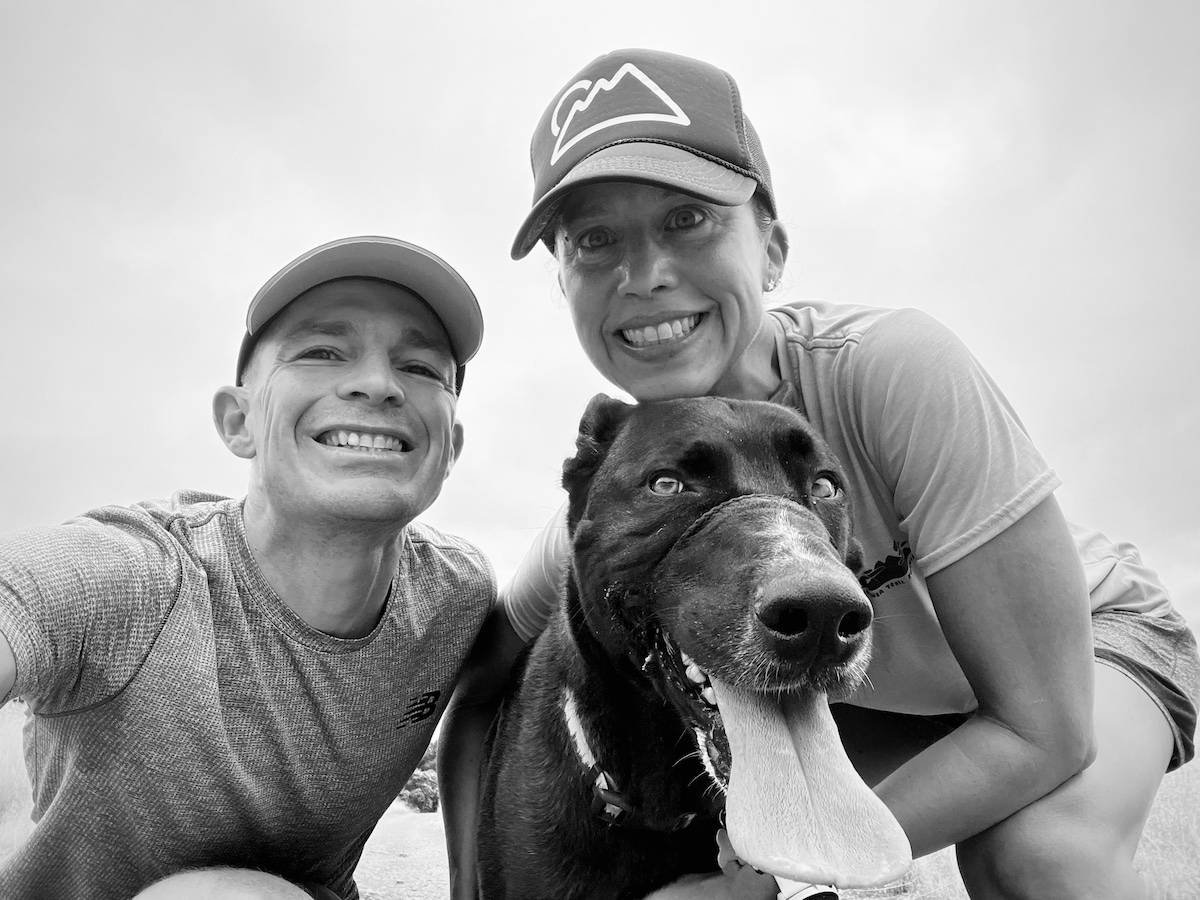 Good morning! It's hard to believe we're halfway through the year already, and even though we're not even two weeks into summer yet I can't help but start thinking about fall. Why? Two words: cross country. Last year I raced a full season with the West Valley Track Club Masters squad, culminating at Club Nationals where we finished second as a team and I was 22nd overall. Looking ahead to this fall, the excitement is high and the goals are too. As a team we'd like to improve upon that runner-up finish from a year ago and personally I'd like to be amongst the top-10 individuals. So, after 2-½ months of mostly dicking around post-Boston, it's time for me to get back to work. Last year I started putting a little structure to my schedule around this same time and it worked out well when all was said and done. The XC season, while lengthy, isn't quite the same grind as a marathon training block. The workload feels more sustainable and semi-regular racing from late-August through early December helps to keep the competitive fire stoked.
My plan for July and August is to re-establish a weekly routine and build strength without getting too sharp. Here's what that will look like week in, week out:
Monday: Easy Run + Strides (4 miles)
Tuesday: "Hard" Tempo: 20'-30' worth of 3'-8' reps @ 1/2 marathon—>10-mile effort w/1'-2' recoveries in between (8-10 miles total)
Wednesday: Easy Run (6-8 miles)
Thursday: Drills and Hills: Drills followed by 6-10 x 30" hill repeats w/walk-jog downhill for recovery in between (8-10 miles total)
Friday: Easy Run (6-8 miles)
Saturday: "Steady" Tempo: 30-45' worth of 5'-15' reps @ marathon-ish effort w/1'-3' recoveries in between (12-14 miles total)
Sunday: Easy Run (6-8 miles)
Total Mileage: 50-62/week
All in all it's a pretty straightforward and uncomplicated schedule. When I bounced it off my brain trust last week, my friend Rich called it "the working man's version of threshold training," which I thought was a pretty apt description. Feel free to borrow it and customize it to suit your own needs if you'd like.
Everything will be done by feel, which has always been my preferred way of doing things because it forces you to check in with yourself regularly and be honest about the effort you're putting out at any given time. It's also more fun and less robotic. I will wear a basic GPS watch, which I keep set to the old-school chrono screen so that the only data I see while I'm running is my lap split and total running time. This way I can still look at and analyze everything afterward but not be distracted or paralyzed by the numbers mid-workout. (Pro-tip: Don't pre-program workouts into your watch if you can help it. Take all your splits manually. It forces you to pay attention and stay engaged.)
In addition to the running workouts, I'll also do two to three 20-45' strength-training sessions a week using dumbbells, kettlebells, TRX, and my own bodyweight. That's enough to maintain general strength, mobility, and body balance without taking away from what matters most. Once we get into the season and races enter the picture I'll have to restructure things a bit—probably less steady tempo and some more race-specific sessions to sharpen up later in the season, but I'll cross that bridge when I get to it.
I got started on this schedule last week and everything more or less went to plan. It's all on Strava if you're interested in following along and seeing how everything shakes out. Comments and questions are always welcome and encouraged—happy to share my experiences and provide insight whenever possible.
Quick Splits
— A big thank you to my partners at New Balance for supporting the newsletter this month (and my work throughout 2023). I am eagerly awaiting the arrival of the new FuelCell SuperComp Trainer v2 to my front door any day now. The v1 is still a staple in my rotation and word on the street is that the new model is a little more stable with a revamped upper but the same well-cushioned yet responsive platform of its predecessor. The FuelCell SuperComp has become my go-to for runs when I want a little more protection underfoot without sacrificing any "oomph." It's available in men's and women's sizes at your favorite run specialty retail store or on newbalance.com.
— One of the athletes I'm most excited to watch later this week at the U.S. Track & Field Championships is Nikki Hiltz. They've got good momentum going into the meet, including a series of notable victories, a couple national titles, as well as a 4:18 mile in Oslo last month. The 28-year-old will compete in the women's 1500m, with the top-3 finishers in the event going on to represent the United States at the world championships next month in Budapest. This recent Runner's World profile of Hiltz by Frankie de la Cretaz is a solid read that provides good insight into the path they're following en route to realizing their most authentic self as an athlete, and beyond.
— In his latest column for Outside, Alex Hutchinson asks, "Why are runners suddenly so fast?" which is a question I've taken up in this newsletter a couple times now, first in 2021 and most recently just a few months ago. We largely landed on most of the same explanations, but neither of us was able to produce a single definitive answer—and I'm not sure we ever will. Pointing to "the shoes" is easy, obvious, and accurate to a degree, but there's undoubtedly more to it—at all levels of the sport—than just carbon-fiber plates and highly responsive foams. Everything from shifts in training methodology, to access to knowledge, to more aggressive racing, to better pacing, to the use of performance-enhancing drugs, and probably a few things I'm not even thinking of, also factor in to varying degrees, leading me to reiterate what I wrote a couple years ago: "I'm just going with 'all of the above' for now and will leave it at that until someone convinces me otherwise."
— Friend of the shakeout and previous podcast guest Erin Finn recently sent me this post from Bob Sutton, an organizational psychologist, Stanford professor, and best-selling author, thinking it was something I might like. She was right. Sutton's post, "17 Things I Believe, Circa 2023," is his list of admittedly biased but mostly evidence-based opinions on management and life, many of which hit home. Give it a read if, like me, you're a bit of an overachiever and/or perfectionist who needs a few poignant hits of perspective like this one from time to time: "'Am I a success or a failure?' is not a very useful question. It is better to ask, 'What am I learning?'" This type of binary thinking is a trap I can find myself falling into if I'm not careful, whether it's with my running, tied to something work-related, or in my personal life. I imagine many of you reading this also get stuck here. Objectively, yes, sometimes we succeed and other times we fail, but either way these are just moments in time. It's important to step back after a "win" or a "loss" and try to understand what we can learn from the experience. As a coach, when debriefing with athletes after a race, we'll peel back the layers on what happened, why and how it happened, and what we can adjust moving forward. Sometimes the answers aren't always obvious and that's OK. Learning is a process, and a never-ending one at that.
— Along these lines, Bernard Ouma, coach of reigning Olympic 1500m silver medalist and 2019 world champion Timothy Cheruiyot, really nails this point home in a recent interview with Chris Chavez of Citius Mag. "Lots of people look at the podium finish, positions 1-2-3," he says, "I look at them from the background side: What luggage are you carrying along with you—socially, psychologically, and physiologically?…This is what you need to do. How do you manage victory? And how do you manage the so-called disappointment if you didn't get what you were expecting? You go back and work at it. At the end of the day these are sports. It's about competition. It's not life and death."
— I really enjoyed this video of multi-time 800m world medalist and 2022 indoor world champion Ajeé Wilson working out recently at her local community track in Philadelphia. Although not an uncommon occurrence in professional running circles, it's still something else to see a world-class athlete getting her reps in while other people are jogging around the track and there's a soccer practice happening on the infield. Wilson was joined by Kyle Merber of The Lap Count fame and they ripped off some steady 800s on short rest before turning on the jets for a couple sets of 300/200/200. Wilson, who is 29, has been a professional athlete for 10 years now. She's trained under the same coach, Derek Thompson, since she was a kid. The trust she has in him is apparent throughout this session, one in which Wilson doesn't even know what the workout is, nor does she wear a watch to time her intervals. Not only is that refreshing in this day in age of over-analyzation, but I imagine, on some level, it's helped forge Wilson into what's she's built her career upon: being a great racer with uncanny intuition and an ability to produce consistent results year-in and year-out.
​
— Lewis Capaldi is, for my money, one of the most talented musicians alive today. His voice is incredible, as is the breadth and depth of his life experiences, which are reflected in the lyrics to many of his songs. (Check out "Before You Go" and "Wish You The Best" for starters and dive deeper from there.) It's wild to think he's only 26 years old. Capaldi recently announced that he was ending his current tour early and taking an indefinite break from being on the road to work on his physical and mental health, which could not have been an easy decision, but one that I respect immensely. This Tiny Desk Concert he performed in May is not technically from that tour but it's a great little show, featuring the aforementioned tracks, with some inter-song humor mixed in for good measure.
Training Tip: Find a friend!
Line up a friend—or a few of them!—to share some miles with this summer ahead of the fall racing season. A training partner(s) will keep you accountable and motivated during these warmer months, especially if motivation is waning or you find yourself in a rut. Whether it's an easy run, a key workout, or a long run, a running buddy will help you get more out of those miles and add enjoyment to the experience. You don't have to run with someone else every day—make a standing date 1-2 times a week and stick to it!
Workout of the Week: Drills and Hills
As mentioned above, the summer months is when I start to think about the upcoming fall cross-country season. I have very fond memories of returning to campus with my college teammates for pre-season camp or, years later, meeting up with my post-collegiate training partners on Tuesday nights in Newton for repeats on the grass median that cuts right up the middle of Heartbreak Hill. Hill workouts have always been a staple of whatever program I've been a part of and with good reason: they helped to lay a solid foundation of strength and fitness that set us up for success the rest of the season. Even if you'll never run a cross-country race in your life (though I highly recommend it!), hitting the hills hard for a few weeks early in a training cycle can get you ready to run a fast mile, go the distance in an ultramarathon, or tackle any distance in between. Here are the details.
---
---
The bottom line.
"Age is not the enemy. Stagnation is the enemy. Complacency is the enemy. Stasis is the enemy."
—Twyla Tharp, American dancer, choreographer, and author, who, at 81 years old, is still doing her thing.
---
That's it for Issue 399. If you're enjoying the newsletter, it would mean the world to me if you forwarded this email to a few like-minded friends and encouraged them to subscribe at this link.
Thanks for reading,
Mario
​Join our community on Patreon and help keep the morning shakeout sustainable! For as little as a buck a week, you'll gain access to occasional exclusive content and other perks that pop up from time to time.
---