​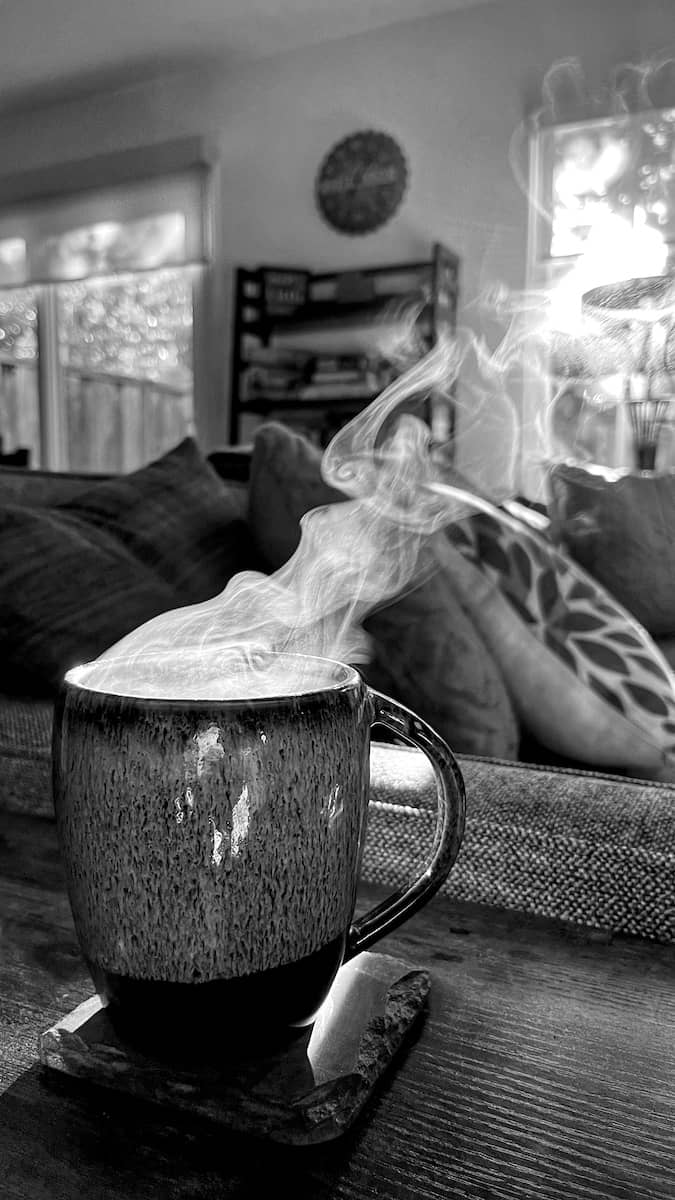 Good morning! On last week's episode of the podcast I answered a listener's question about my favorite books. I responded with a couple "running" titles and a few that have nothing to do with the sport, at least not explicitly. I say "not explicitly" because when I read, my main objective is to learn something that I can use to improve my life in some way: as an athlete, as a coach, as a partner, as a solopreneur, as a friend, or just as a person trying to make his way through the world. In other words, almost everything I read is a "running" book or a "self-help" book, even if those words never appear amongst its pages. Anyway, one of the non-running titles I mentioned on the podcast was Scott Berkun's The Year Without Pants, which was published in 2013. I bought the book and read it in 2014 when I moved to the Bay Area and began working remotely, hoping it would help me thrive in my new at-home office environment. What I took away from it, however, ended up informing my training philosophy and coaching practice more than any "X's and O's" type of book that I've ever read. A few people have messaged me with questions about the book since the podcast dropped last Monday so I'm going to kick off this week's newsletter by re-sharing this post that I wrote about it six years ago. Enjoy!
Quick Splits
— Jonathan Gault recently took a deep dive into the history—and some of the current applications—of double-threshold training in a post for letsrun.com. You can read about why it's all the rage these days right here. I've shared my thoughts on double-threshold, or the practice of running two threshold workouts on the same day, in previous editions of the newsletter (Issue 325 and Issue 381 if you want to revisit them) but here are a few more that I recently texted to my friends Mark and Rich, both of whom are accomplished high school coaches, when I sent them the article in our group chat over the weekend: "Nothing surprising in here, but a good read nonetheless. We all know that tempo/threshold training gives you the most bang for your buck. I think double T, because you need adequate recovery in between sessions (which is a huge key to it), allows you to safely put in a few more bucks, thus resulting in a potentially bigger bang. That said, and similar to why many college coaches don't use it with their teams, is why I've never assigned it to any of my age-group athletes: They're busy and life is stressful enough, i.e., there's not enough time in between sessions to recover adequately, and the risk ends up outweighing any potential reward. What's interesting is when I think about Bowerman [ed. note: Track Club, coached by Jerry Schumacher]: They do a LOT of threshold work, but always in one session, often 7-12 miles worth at a whack. Lots of steady non-workout runs [at a not too hard, but not exactly easy pace]. But, they also have a lot of injuries and other issues related to fatigue, over-training, etc. Those that have been able to handle that kind of workload, however, become world-beaters; the rest often end up on the sideline for prolonged periods of time." What didn't make it into the chat, but I'd like to add here, is that double-threshold training isn't revolutionary, nor is it a magic bullet. It's another tool in the box that can be effective if you do it right and do it consistently for a long enough period of time. "A question I'd pose to anyone talking about doing a double T: Do you already do 2 T workouts in a week? How about in 2 weeks?" Mark replied to me. "The popularized Ingebrigtsen method would have like 160km of aerobic and anaerobic T work in a month! You definitely need to do some double to hit that!" Mark is 100% right: Most athletes shouldn't worry about doubling up their threshold dosage until they've maxed out the standard prescription. As I wrote a few months ago, "Most age-groupers (i.e. non-elite athletes) don't need double-threshold workouts and/or lactate monitors as much as they need to stay healthy for long periods of time, run a lot more (easy) miles, and slow down most of their "quality" workouts to an effort that's not too hard, not too easy. So, unless (or until) they've really nailed that, no matter what level you're at, the risk of adding double-threshold days into the program outweighs the potential reward." All of that said, double threshold, for all the current hype around it, is not a novel training technique. It's been around for quite a while longer than just recent years, before anyone called it "double threshold" or even knew what it was, which coach Mark Coogan alluded to in our conversation about training for the podcast a few months back. But it's having a moment right now, well, because of the internet, mostly, and the fact the so many people share their training so openly and so quickly, and we live in a culture where people see other people having success by doing a thing so they think they also need to do the thing, lest they get left behind. Back to Gault's article, I think Cruz Culpepper of HOKA Northern Arizona Elite summed it up best: "[Jakob Ingebrigtsen] is taking advantage of all he has to work with," Culpepper says. "And that's the name of the game—what do you have to work with and are you capitalizing on it?"
— On the topic of training, the NN Running Team recently released this short video about the dispersed group's methodologies, which was interesting and informative on a basic level, but ultimately unfulfilling in the end. (I say dispersed because the "team" has athletes training under different coaches in Kenya, Uganda, and Ethiopia.) There's some great lines in here, including from Eliud Kipchoge and coach Patrick Sang, and the footage is incredible, but if they had stretched this "documentary" (parentheses mine) out to an hour, connected disparate ideas, and drilled down on some of the specifics of what these athletes are doing throughout the year, I think it could have been so much more in depth and insightful. That said, I'll leave you with a few words of gold from the GOAT: "Marathon, actually, doesn't need perfection," he explains. "It needs consistency."
— A big thank you to my longtime partner Tracksmith for supporting both the newsletter and podcast this month (and my work throughout 2023). The brand's Spring Collection features a colorful refresh of some of my favorite training staples, including the Twilight Tank, which is my go-to for racing and when I want to run fast. It's incredibly lightweight, subtly designed, and super breathable. I've worn a version of it for years and will be rocking it this summer at aptly named Tracksmith's Twilight 5000 in San Francisco and/or Oakland. (Not sure if I'm racing or pacing yet but I'll definitely be at both events!) Whether you're stepping down in distance from a spring marathon, focusing on lowering your 5K personal best this summer, or trying to improve your speed before a fall marathon cycle, these races bring out the best of the running community: competition, camaraderie, and fast times under the lights, no matter how fast you're trying to go. I paced a couple heats at last summer's edition and had a great time! You can find the full 18-city schedule here. Also, if you buy anything on Tracksmith.com, and you're doing so for the first time, use the code MarioNEW to save $15 on your order of $75 or more. If you're already a Tracksmith customer, use the code MarioGIVE and you can get free shipping on your next order (and 5% of your purchase will go to support the Friendly House in Worcester, Massachusetts, an organization that is near and dear to me).
— Tracksmith didn't ask me to share this essay from Andy Waterman but I'm doing so because it really resonated with the approach that I've taken to my own training and racing over the past year or so. "Marathon to Mile and Back" is a great reflection on running as "a broad church," as Waterman calls it, "and every denomination has something unique that we can appreciate, cherish, and learn from to make us more intellectually curious, athletically versatile and physically resilient as lifelong runners." Personally, I've enjoyed bouncing back and forth between focusing on the mile and the marathon (and dabbling at other distances in between), which has kept things interesting and fun for me at this point of my life. It's also been a reminder, as Andy notes in the piece, that most of the training required to "get fit" at opposite ends of the distance spectrum is not all THAT different when it comes down to it. Of course, the specificity required to race a fast mile is different than that which will set you up for success in the marathon, but a bulk of the work required for both looks pretty similar at the end of the day. It's the willingness to get out of your comfort zone and apply the work in different situations that's stimulating, challenging, and novel. "To feel strong and fast and competitive for under five minutes, and to finish flushed with lactate and adrenaline is so utterly different to the longer races as to almost feel like a different sport, despite being so reliant on the same training," Waterman writes. "Running is often described as a simple activity, but that simplicity belies the subtle shifts of emphasis and tactics that come into play when we step out of our comfort zones."
— Hat-tip to my friend and past podcast guest Brendan Leonard for sharing a link to this short film about Frank Paine, a 73-year-old local legend in the Hermosa Beach, California surfing community, in his newsletter last week. I am now passing it on to all of you, which, as I wrote to Brendan, feels to me like the newsletter equivalent of "re-blogging" an item someone else shared first. Anyway, this 11-½ minute video is really great. I didn't know anything about Frank prior to watching it but I loved learning more about him, his lifestyle, and the place that surfing holds in his life. Frank's spirit, his passion for the water, and the bonds he's formed with other surfers in his community are all highlighted beautifully here. I've never surfed a day in my life but many aspects of Frank's story reminded me of the relationship many of us have to running, being out in the world, and sharing the experience with other people who share the same passions. "It almost insists that you be in the moment," he says, "that you be present, that you're aware of what's going on."
— Empire of the Sun's "Walking on a Dream" popped up on a playlist last week and it immediately sent me down a YouTube rabbit hole to look for acoustic covers of the song. Here's a great one I found from Boy & Bear that's less lively than the original but beautiful in its own way. (This tune also has some of the greatest unintentional dorky runner lyrics of all-time in it: "We are always running for the thrill of it, thrill of it. Always pushing up the hill, searching for the thrill of it.")
Training Tip: Get your priorities straight!
Fitting all of your workouts into a 7-day training week isn't always easy (or advisable—see previous Training Tip from Issue 391), but prioritizing them in order of importance can help mitigate some of the scheduling stress, especially when the busyness of life gets in the way of a run. At the start of each week, identify the 2-3 key sessions in your schedule based on your current training focus. If you're prepping for a longer race such as a half or full marathon, it might be the long run, a tempo run, and/or a long interval session; if you have a 5K or a 10K coming up, it could be a track workout and a hill session. Those key workouts will be the sessions that make up the foundation of your training week. Prioritize them with a label—P1, P2 and/or P3—and schedule them for the days when you know you have the most time. (Be sure to spread them out, however, to ensure that you're recovering properly between key sessions.) Fill in everything else around these higher priority workouts. Plan ahead to ensure you're able to get your key workouts done, and, if necessary, don't be afraid to get creative and combine the elements of two different workouts into one session, such as a tempo run followed by a set of intervals, or running a few miles at half-marathon or marathon race pace toward the end of a long run. Lastly, prioritizing your key workouts isn't an excuse for cutting out easy mileage or skipping recovery runs—but if you have to miss a secondary workout or cut an easy run short for some unforeseen reason, you can at least look back at the end of the week and take solace in the fact that you got your training priorities straight.
Workout of the Week: Descend the Ladder
While half marathons and marathons are a matter of resisting fatigue during the later miles, 5K and 10K racing is like fighting off a firestorm for the final third of the race. No matter how comfortable the early pace may feel to you, about two thirds of the way into a fast 5K or 10K a spark suddenly catches fire and starts to spread rapidly as your legs begin to lock up and your stride shortens ever so slightly. Your quads are screaming at you to stop and your upper body tenses up as you seemingly start going backward while you struggle to maintain pace or stick with the runner in front of you. There's nothing wrong with any of this at the end of a hard race, of course—it simply means that you're doing it right! While your muscles are inevitably going to catch fire toward the end of a competitive 5K or 10K effort, you can train your body to slow down the burn and better handle the demands of the race in training. One of my favorite ways to do this is with the descending ladder workout. Here are the details.
---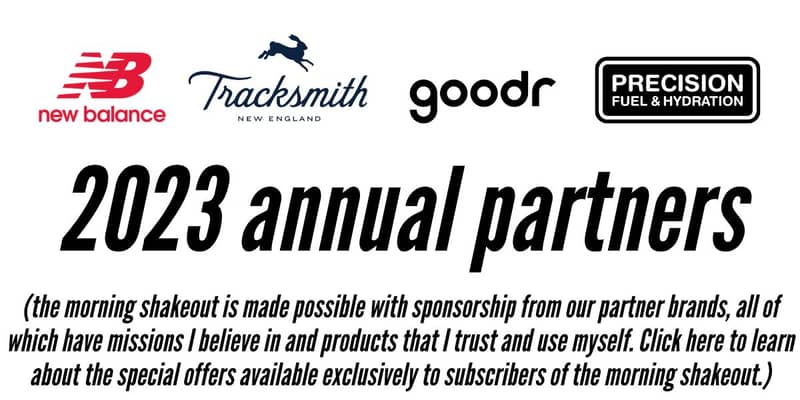 ---
The bottom line.
"It's kind of like what you pay attention to grows. What you're the most aware of—if you're focused on an area where you're not measuring up and you're beating yourself up about that instead of seeing yourself a certain way—Ryan puts it well, where he's like, 'The first step in becoming a mentally tough runner is to believe you're a mentally tough runner.' It kind of becomes a self-fulfilling prophecy if you think, 'I'm not tough.' But the opposite is [that] you start by believing that, then the more you lean into that, and believe in that, it grows."
— Sara Hall on Episode 123 of the podcast back in 2020
---
That's it for Issue 397. If you're enjoying this weekly missive, please forward this email to a friend or two who might also appreciate it and nudge them to subscribe at this link.
Thanks for reading,
Mario
​Join our community on Patreon and help keep the morning shakeout sustainable! For as little as a buck a week, you'll gain access to occasional exclusive content and other perks that pop up from time to time.
---